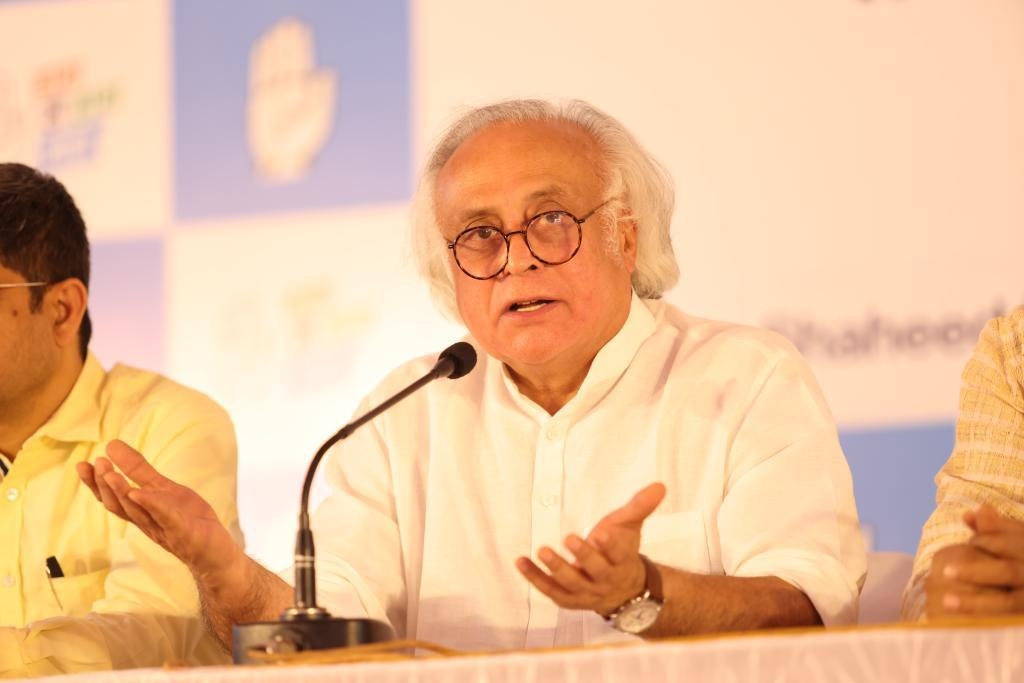 New Delhi, Aug 2 (IANS) Congress on Wednesday slammed Prime Minister Narendra Modi for playing cheap politics in creating all kinds of obstacles to implement the party's Anna Bhagya Scheme in the Karnataka.
Congress general secretary communication incharge Jairam Ramesh said, "The cheap politics played by the Prime Minister in creating all kinds of obstacles to implement the 10kg free rice Anna Bhagya Guarantee is well known."
"The Modi government cancelled a FCI order for rice procurement by the Karnataka government when it was ready to pay Rs 34 per kg, while consistently increasing sale of rice at Rs 20 per kg for ethanol production every passing year. The Prime Minister and the BJP MPs will have to answer to the people of Karnataka for their petty politics over welfare for the poor," he added.
The Congress leader made the remarks while responding to a tweet of the party leader and Chief Minister Siddaramaiah.
Earlier in the day, the Karnataka Chief Minister slammed the Prime Minister.
In a tweet, Siddaramaiah said: "Thanks to Prime Minister Narendra Modi for his concern about Karnataka's finances due to the implementation of the guarantee schemes in Karnataka. Narendra Modi, please make it clear whether this is your personal opinion, the opinion as the Prime Minister of India, or the opinion of your party? Please state your and your party's stance clearly about the guarantee schemes before opposing them."
"Direct the Karnataka BJP leaders to publicly oppose our guarantee schemes as well. We are ready to face the next Lok Sabha elections with the guarantee schemes as our main agenda. Karnataka BJP leaders are demanding our government to implement all our guarantee schemes immediately.
"Former Chief Minister B.S. Yediyurappa even made a loud protest on this issue. What is your opinion on this, Mr. Narendra Modi? BJP, in its manifesto, had announced to give three free gas cylinders and half a liter of milk a day. Is this not a freebie, Narendra Modi?"
The Chief Minister said: "Madhya Pradesh Chief Minister has announced the Ladli-Behena scheme, where the government will deposit Rs 1,000 per month into the accounts of women beneficiaries, and he has promised to increase it to Rs 3,000. Is this not a free scheme as well? Is the PM-Kisan Samman Yojana, which deposits Rs 6,000 annually into the accounts of farmers, not a freebie as per your definition, Modi?
"The Central government is implementing eight freebie schemes with an estimated budget outlay of Rs 1.25 lakh crores. Do these schemes not contradict your own statements, Modi?
"The people of Karnataka, who have suffered from inflation and unemployment, have rejected the BJP and their economic mismanagement. We are making the best efforts to fight against the financial crisis, relieve the burden of debt, and ensure social security for the common people. Karnataka's model of governance is what is needed for the entire country," Siddaramaiah asked.