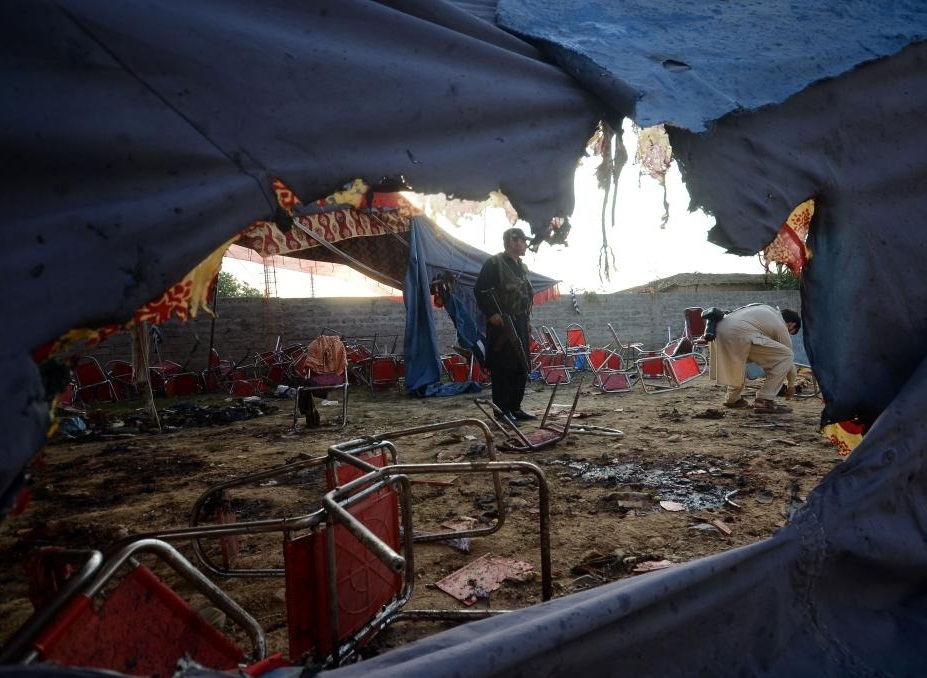 By Hamza Ameer
Islamabad, Aug 1 (IANS) A new report published by Pakistan Institute for Conflict and Security Studies (PICSS) revealed that the country has witnessed 18 suicide attacks so far this year, resulting in at least 200 deaths with over 450 injuries.
The latest surge in suicide attacks has already surpassed the total number of suicide attacks during 2022.
Last year, Pakistan reported 15 suicide attacks.
"The most severely affected region has been the tribal districts of Khyber Pakhtunkhwa (KP) province, accounting to half of the suicide attacks in 2023," the PICSS report said.
"The nine attacks in the area claimed around 60 lives, while over 150 sustained injuries."
The latest suicide attack on Sunday at a Jamiat Ulema Islam-Fazl (JUI-F) workers' convention in KP's Bajaur district killed 54 people, including more than 20 minors.
"Mainland KP faced is own share of devastation, with four suicide attacks causing death of more than 110 people leaving 245 injured. Among then, Peshawar Police Line attack stood out as the deadliest in the country, claiming lives of over 100 individuals," the report stated.
Balochistan is the second worst-hit province with at least four suicide attacks which claimed the lives of 14 people, while 27 others were injured.
Sindh reported one suicide attack that killed five people and injured 18 others.
The Tehreek-e-Taliban Pakistan (TTP) terror outfit, which is fast regrouping and targeting civil and military installations in the country, has claimed responsibility for majority of these attacks.
However, Sunday's attack in Bajaur was claimed by the by Islamic State Khorasan Province terrorist outfir and has been condemned by the TTP.