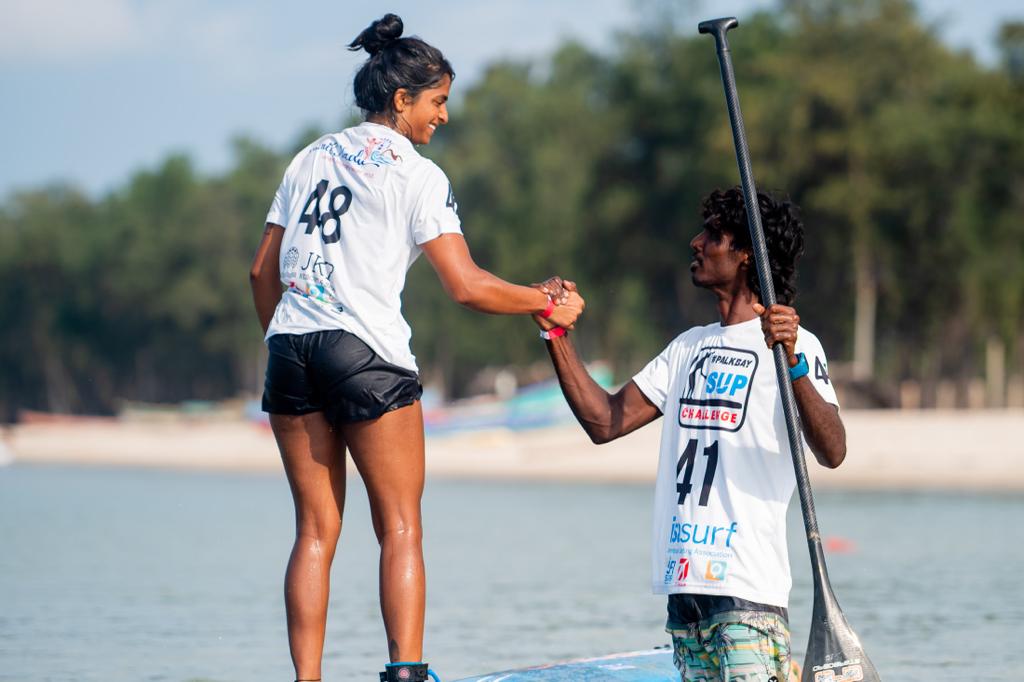 Rameswaram, Sep 13 (IANS) Over 80 stand-up paddlers from across the country will be seen in action vying for top honors at the Palkbay National Stand-Up Paddling (SUP) Championships 2023 on September 14-15.
The two-day national Stand-Up Paddling Championship is being hosted under the aegis of Surfing Federation of India – the governing body for the sport of surfing & Stand-Up Paddling in India. The second edition of the tournament will see defending champions and top Indian Stand-Up Paddlers Sekar Patchai, Monica Pugazharasu & Gayatri Juvekar also in action at the pristine Pirappanvalasai Beach in Rameshwaram. The event is also supported by the Tamil Nadu Surfing Association, while QTT Adventure Sports Academy (Quest Academy) will be the organizers of the championship.
The Palkbay National Stand-Up Paddling Championship will see competitors from Men's, Women's and Groms (U16) categories across three disciplines viz; Sprint (200m), Technical (2 km) & Distance (12 km). There will also be an open category race for non-ranking athletes to test their paddle strength and speed in the Sprints class of racing.
"The objective behind the Palkbay SUP Challenge was to promote the exciting sport of Stand-Up paddling and we are glad that in a short span we have gathered enough traction to have new faces getting ready to fight it out in just the second edition. Undoubtedly the sport is the fastest growing water sport globally and the effects are also visible in India given the increase in our spread of participants from across the country. I am thankful to the the Sports Development Authority of Tamil Nadu (SDAT) and the District Administration of Ramnathapuram for their continued support for the championship," said Jehan Driver, general secretary, Surfing Federation of India.
Palkbay National Stand-Up Paddling Championship is professionally organised as per the rules of the International Surfing Association (ISA).
Alongwith the defending champions Sekar Patchai who won all the races last year in the men's category, Monica Pugazharasu, winner of the Distance Race (6 KM) and Gayatri Juvekar who won the Sprint Race in women's category, some other notable names to be seen in action this year will include Manikandan D and Praveen.