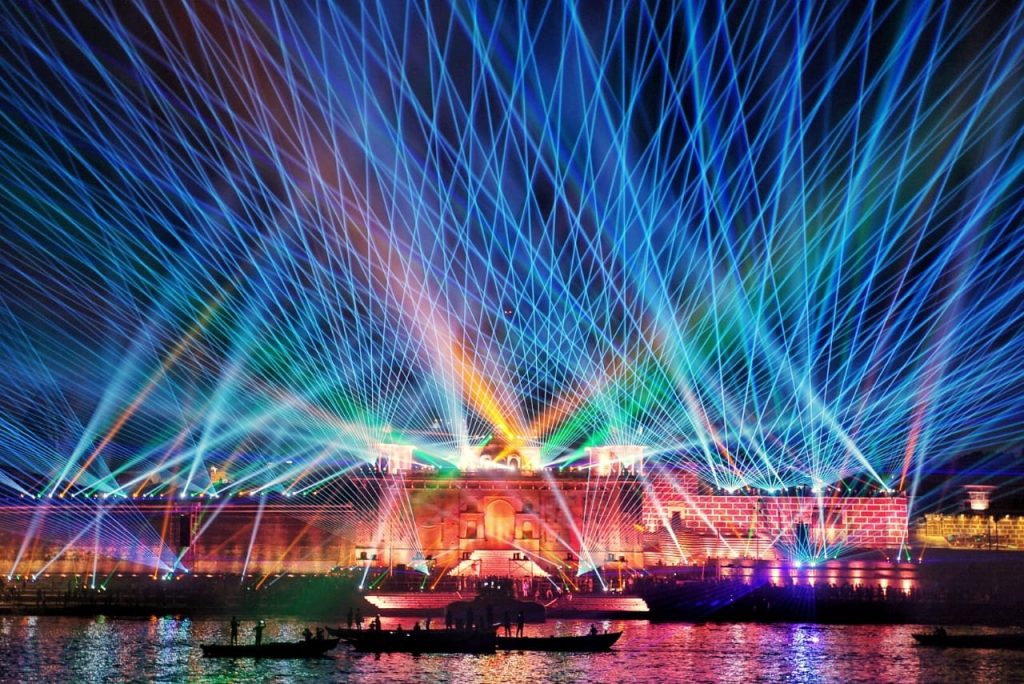 Lucknow, Nov 7 (IANS) Over 5 lakh tourists are expected to arrive in Varanasi this year for the Dev Deepawali celebrations.
Special security arrangements are being made to cope with the rush of pilgrims.
A state home department official said: "To ensure safety and security of pilgrims, the district administration has divided Kashi's 84 ghats into nine zones, 11 sectors, and 32 sub-sectors. Police teams will be deployed at all ghats and adjoining streets.
"In addition, 20 units of quick response team, 11 specialised teams equipped with loudhailers, and anti-Romeo squads will be deployed at busy ghats. Women police teams will also be stationed at ghat, and a team of 16 divers will be on standby to carry out water rescues."
Approximately 1,200 boats will operate in the Ganga on Dev Deepawali, offering tourists a spectacular view of the illuminated ghats.
A meeting has already been conducted with boat operators to inform them about the guidelines for the event.
To effectively manage the crowd, barricading will be set up at five key locations–– Maidagin, Assi, Godaulia, Bhadau Chungi, and Ramapura.
Eleven pink booths will be set up to ensure the safety of women. Integrated emergency helpdesks will also be set up at seven strategic locations, manned by medical professionals, police personnel, traffic management experts, fire brigade personnel, communication specialists, and assistance personnel to aid lost and found persons.
An anti-terrorist squad and intelligence teams will also be deployed on Dev Deepawali.
Dev Deepawali, which will be celebrated on November 26 this year, marks the victory of Lord Shiva over the devil.
Apart from this, the festival also marks the birth anniversary of Lord Kartik, son of Shiva.
It is believed that Hindu gods descend from heaven on this day to celebrate victory.