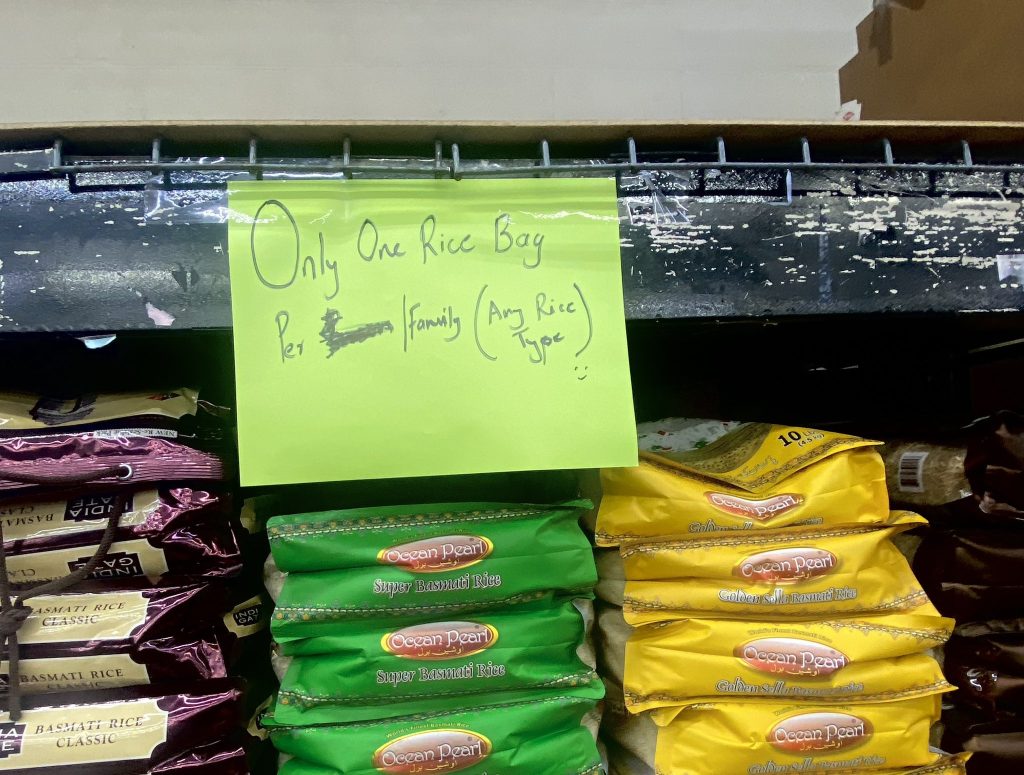 New Delhi, July 25 (IANS) After the Indian government prohibited the export of non-basmati rice, many departmental stores in the US are limiting the number of rice bags customers can purchase.
A user on Twitter (now X) has shared a picture in which a notice put up by a store in the US, says, "Only one rice bag per family".
"At the Indian store today for spices, I checked to see if rice prices went up due to the export ban. I was shocked to see this. Limits on quantities. Stock up on your staples NOW. Other countries are looking at the ban on rice and are stock piling," it tweeted.
Several NRIs (non-resident Indians) also shared images of empty store shelves, possibly as a result of panic buying fuelled by fears and misinformation about India's complete ban on rice exports.
"Impact of rice exports ban by India government in USA. No rice bag left .. pretty much same situation in all stores here .. #RiceBan #riceexportban #rice #Jansuraaj," a user tweeted with attached images of empty shelves.
"Don't know if these empty shelves at Walmart today where Basmati rice is usually stocked, is related to the news of India's ban on rice exports but it wouldn't surprise me either," another user said.
There are also concerns about hoarding rice and selling it for a much higher price on online forums.
"So all the desi stores are out of Indian rice. Every NRI family has bought 10-15 bags of rice because India has blocked the export of "non-basmati" rice. Therefore high IQ NRIs have hoarded 100-200 kg of basmati rice per family. And few are now selling it on Facebook marketplace," a user commented.
Last week, the Centre prohibited the export of non-Basmati white rice with immediate effect, in order to ensure its adequate availability in domestic markets and prevent its prices from rising.
However, there is no change in the export policy of non-Basmati rice (parboiled rice) and Basmati rice, which forms the bulk of rice exports.