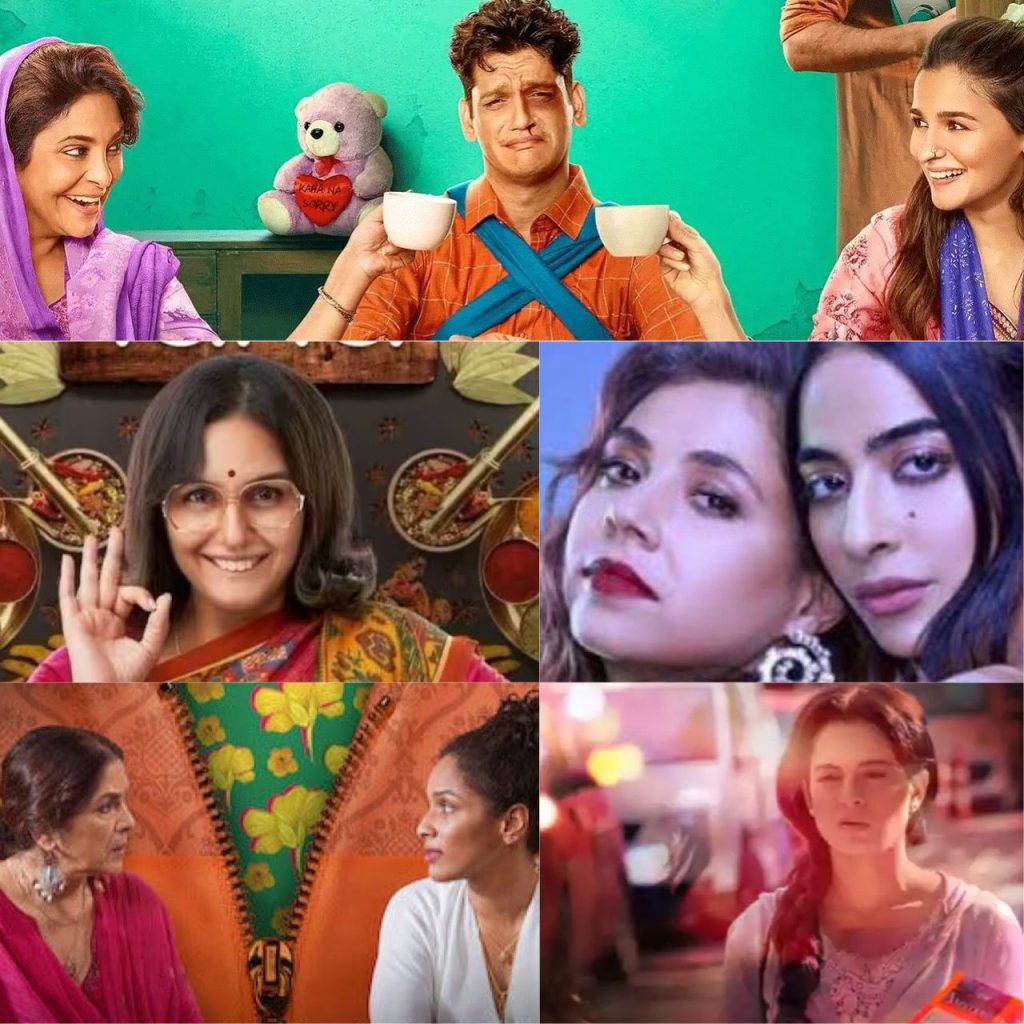 New Delhi, July 15 (IANS) In the world of cinema, certain masterpieces beautifully capture the essence of women empowerment. And recently a lot of women-led films have come to the forefront which depict the true meaning of women power.
Films like 'Darlings', 'Tarla' and 'Masaba Masaba' led by powerful leading ladies of the entertainment industry have changed the way people look at the women today. These films evoke powerful emotions, showcasing the strength and determination of women.
Here is IANS' list of five extraordinary films that celebrate the shades of women empowerment and leave a lasting impression on the audience.
Tarla: Starring Huma Qureshi, this is a cinematic masterpiece that defies age and inspires women of all stages in life to find their 'something'. Follow Tarla Dalal's remarkable journey from an ordinary housewife to a visionary as she discovers her passion after becoming a mother, and breaks free from societal expectations.
Tarla's story transcends the screen, becoming a symbol of empowerment and endless potential for women worldwide. It is airing on Zee5.
Darlings: Alia Bhatt starrer 'Darlings' is a captivating film that explores complex relationships and the pursuit of redemption.
With brilliant performances by Alia and Shefali Shah, this dark comedy-drama delves into the lives of its characters, revealing the consequences of their actions.
As the story unfolds, it emphasises the importance of choosing non-violence as a solution. The film delves into themes of love, revenge, and the resilience of the human spirit. It's a compelling cinematic experience that will leave you captivated. Also starring Vijay Varma, it is streaming on Netflix.
Queen: Kangana Ranaut-starrer 'Queen' is a remarkable film that captivates audiences with its unconventional narrative. Through Rani's journey, we witness her transformation from a shy, obedient girl to a confident and independent woman.
Kangana's exceptional acting brings the character to life, supported by flawless performances from the cast. The film fearlessly breaks conventions with memorable scenes like a drunk Kangana dancing and the exploration of new experiences.
Directed by Vikas Bahl, 'Queen' stands out as a must-watch woman-centric film, empowering viewers with its captivating story. It is available on Netflix.
Masaba Masaba: It is a vibrant and inspiring series that offers a unique glimpse into the world of Masaba Gupta, balancing the realms of fashion and family.
With the dynamic mother-daughter duo of Masaba and Neena Gupta at the helm, this show is a delightful blend of humour, zest, and relatability. It celebrates Masaba's life, bringing to life the ups and downs they've faced together.
From Masaba's childlike spirit to the important reminder to embrace life's wonders, this captivating series will inspire you. It is streaming on Netflix.
Four More Shots Please: A captivating series celebrating the empowerment of women in modern-day Mumbai, it has an engaging storyline and vibrant characters.
Starring Sayani Gupta, Maanvi Gagroo, Bani J., and Kirti Kulhari, the show follows the lives of four unique women as they navigate love, careers, and personal growth.
With relatable portrayals, the series highlights the complexities of female friendships and the strength that comes from supporting one another. The protagonists embark on a journey of self-discovery, resilience, and finding their own voice in a world that often tries to define them.
It is a powerful portrayal of women's empowerment and a reminder that together, women can overcome any challenge and make their mark in the world. It is available on Prime Video.