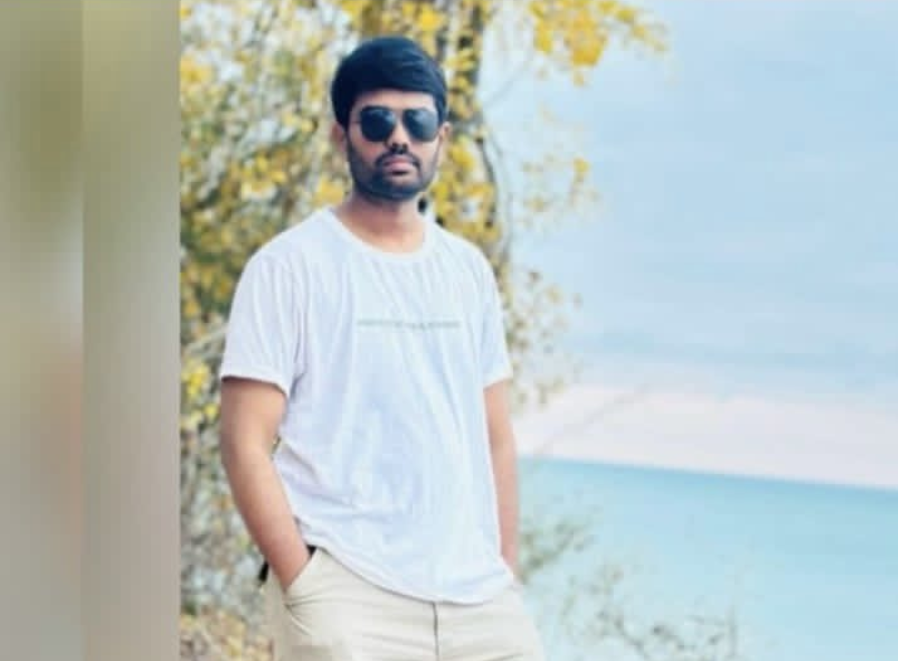 New York, Nov 2 (IANS) The Valparaiso University in the US state of Indiana has said that the attack on its 24-year-old student from Telangana has left them "shocked and saddened" and they are offering all assistance to fly the victim's family to the country.
Varun Raj Pucha, who was studying computing and information sciences in Valparaiso University, has been battling for his life after a 24-year-old man drove a knife into his head at a public gym last week.
He was rushed to a hospital in Fort Wayne where the doctors attending him reportedly gave a zero to 5 per cent chance of survival as the knife was driven into his temple and ultimately the brain stem.
"We are shocked and saddened by the attack on Varun Raj Pucha. At Valparaiso University, we consider each other family, and this incident is horrifying for us all. Our thoughts and prayers are with all of his friends and family," Jose Padilla, the university's president, said in a statement published in the Chicago Tribune.
The University said they are cooperating with the police in the investigations and also offering all possible assistance to fly Varun's family to the US.
"In addition to our thoughts and prayers, the University and Valpo Community are offering all assistance and resources available to help Varun's family get to the United States as quickly as possible," Michael Fenton, the University's Director of Communications said.
Varun's department head at the University described him as a "polite" and "conscious student" who was focused on achieving his goals.
"Varun has always been a very conscious student, grateful for the opportunity to study in the United States, and focused on achieving his academic and professional goals," said George Pati, head of Varun's programme at Valparaiso University.
"Varun is known to be polite and earnest in how he approaches his relationships with fellow students, faculty, and staff within the department of computing and information sciences," Pati told the Tribune.
Valparaiso police were called around 9 a.m. on Sunday to Planet Fitness after Jordan Andrade used a knife for cutting open boxes to stab Varun in the head.
Police said they walked into the gym's massage chair room to find a large amount of blood on one of two chairs and a folding knife on the counter that reportedly belonged to Andrade.
They found Varun seated in a massage chair with a head injury.
Andrade told police that "someone" told him that Varun is "creepy" and "threatening" and feared that he would "assassinate him".
He is presently lodged at the Porter County Jail and has been charged with attempted murder and aggravated battery.
Meanwhile, a GoFundMe page has been set up by the North America Telugu Society (NATS) to seek medical and financial support for Varun and his family.
"We were contacted by the family with a heavy heart, asking for our support to cover his extensive medical expenses and travel expenses for his parents to the USA. The NATS Helpline team has been providing the family with necessary assistance and also initiated this fundraising for medical and financial support," a NATS statement posted on the fundraising page read.