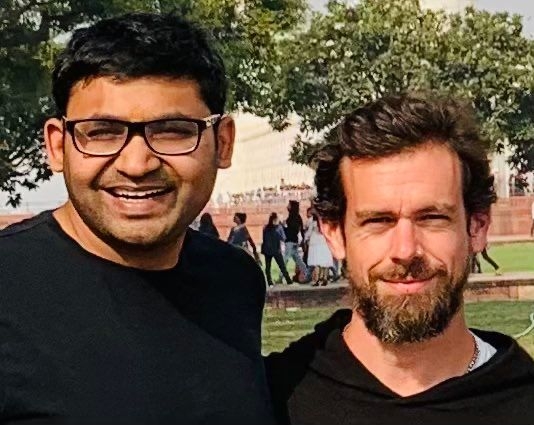 New Delhi, July 8 (IANS) While former Twitter Co-founder Jack Dorsey came out in support of his platform, calling Meta's Threads a 'Twitter clone', there is no sight of former Indian-origin Twitter CEO Parag Agrawal and ex-legal head Vijaya Gadde (both appointed by Dorsey) amid the growing debate as several Twitter clones appear.
Both are neither heard nor seen anywhere since they left Twitter last year, with Musk taking over in October and starting firing employees from top to
bottom.
Agrawal was last active on Twitter on October 6 last year (with 601.9K followers), and has not been seen active on any other social media platform
(including Meta's Threads).
Angel investor Alex Cohen tweeted on Saturday: "I still can't believe Parag Agrawal only had to be CEO of Twitter from 11 months to then get paid $60
million in severance and now gets to sit back and enjoy this incredible drama".
"Pretty sure he didn't get paid," replied Eric Bahn who calls himself a 'Minivan Enthusiast' at Hustle Fund.
Agrawal, Gadde and former Twitter chief financial officer Ned Segal last surfaced in the news in April this year, when they sued Elon Musk-run Twitter over unpaid legal bills in excess of $1 million.
In October last year, Musk informed Agrawal, Gadde and Segal that their employment with the company was terminated as he took control of the micro-blogging platform.
According to the lawsuit filed in the Delaware Chancery Court in the US, the trio alleged that Twitter has to pay them more than $1 million for legal fees they incurred while at the company to respond to queries by the Department of Justice and Securities and Exchange Commission (SEC) in several hearings.
Agrawal and Segal were named as defendants in the Securities Class Action in September while both still were working at Twitter.
Gadde was named as a defendant in the Securities Class Action in February this year, when plaintiffs in that action filed an Amended Class Action Complaint, according to the lawsuit.
According to reports, these three top executives had an exit package of around $90-100 million when they left Twitter.