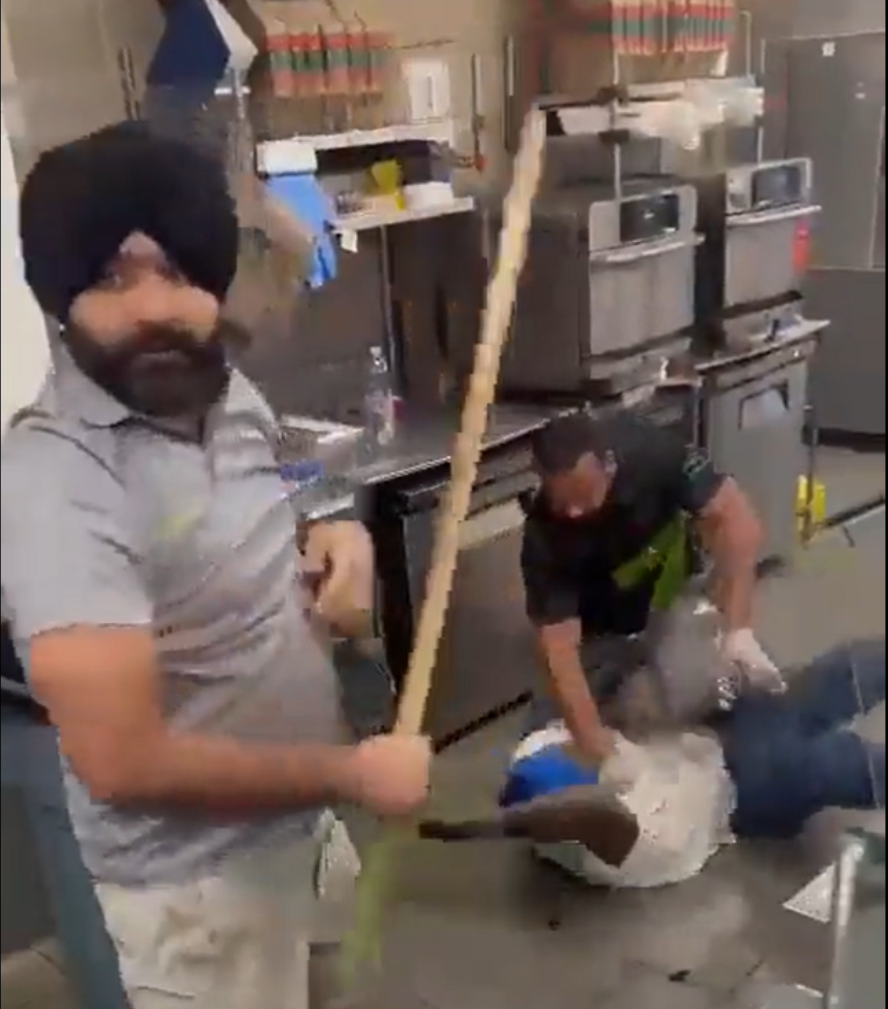 Los Angeles, Aug 11 (IANS) No charges will be pressed against the Sikh convenience store employee who was seen thrashing a shoplifter with a stick in a viral video clip, the District Attorney's Office in California's San Joaquin county announced.
"The Stockton 7-11 Store Clerks are not and have never been suspects of the San Joaquin County District Attorney's Office," San Joaquin County District Attorney Ron Freitas said in a statement.
"Any investigation going forward is to hold accountable the individual who threatened and attempted to rob them," Freitas said this week.
The shoplifter, identified by the police as 42-year-old Tyrone Frazier, is seen in the five-minute video clip throwing boxes of cigarettes and other products into a trash can at a 7-Eleven location in California. As he tries to flee with the items, one of the clerks pins him down, while the Sikh is seen beating him with a wooden stick in the video.
According to Stockton Police, Frazier had already robbed the shop twice, threatening to shoot the employees if they intervened. During each theft, cops arrived two minutes after receiving the reports, but the suspect was gone by the time officers got there, the KTVU news channel said, citing police.
The third robbery was not reported to the police and was caught in the viral video instead. Frazier was detained on August 7 in connection with vandalism and the 7-Eleven robberies.