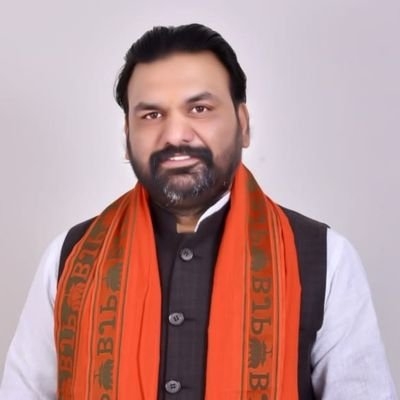 Patna July 4 (IANS) A day after the CBI filed a charge sheet against Bihar Deputy CM Tejashwi Yadav in a case to the land-for-job scam, state BJP President Samrat Chaudhary claimed on Tuesday that it was Nitish Kumar, and not the BJP, who framed Lalu Prasad and his son Tejashwi in the case.
On Monday, the CBI filed a charge sheet in the IRCTC land-for-job case, naming Tejashwi Yadav, his father and former Railway Minister Lalu Prasad, and mother and ex-CM Rabri Devi. The charge sheet, which also names 14 others, is the second filed in the case. It has been filed on the basis of documents and evidence that surfaced after the first charge sheet was submitted, sources in the CBI said.
"RJD leaders should ask Nitish Kumar how he obtained the documents related to the IRCTC land-for-job scam. The leaders of JD-U such as Lalan Singh had handed over the documents and proofs to then Prime Minister Manmohan Singh which further reached the CBI. If it were the JD-U leaders who had handed over the documents to the CBI, how is the BJP framing Lalu Prasad's family," Chaudhary asked.
"UPA was in power when Lalu Prasad went to jail. Nitish Kumar had hatched the entire conspiracy and collected proofs against Lalu Prasad's family and handed them over to the CBI," Chaudhary claimed.
"Nitish Kumar is the biggest conspirator in this country. He used to change sides in every second year. He threw out every leader who played a crucial role in the formation of Samata Party. Nitish Kumar is responsible for framing every leader in Bihar," Chaudhary added.
Meanwhile, a day after the CBI filed a charge sheet against Bihar Deputy Minister Tejashwi Yadav in connection to the IRCTC land for jobs scam, JD(U) national president Lalan Singh on Tuesday said the probe agency's move was not surprising.
"We were expecting such an act from the pet parrots of Prime Minister Narendra Modi. Even Tejashwi Yadav was aware about such an action against him since the last six months or so. The CBI has investigated it (the case) a couple of times and submitted its report with no evidence against him. His name was not in the charge sheet as well. After the formation of Mahagathbandhan government in Bihar, they have started targeting him. It is a deliberate attempt by Modi to frame a case," Lalan Singh said.