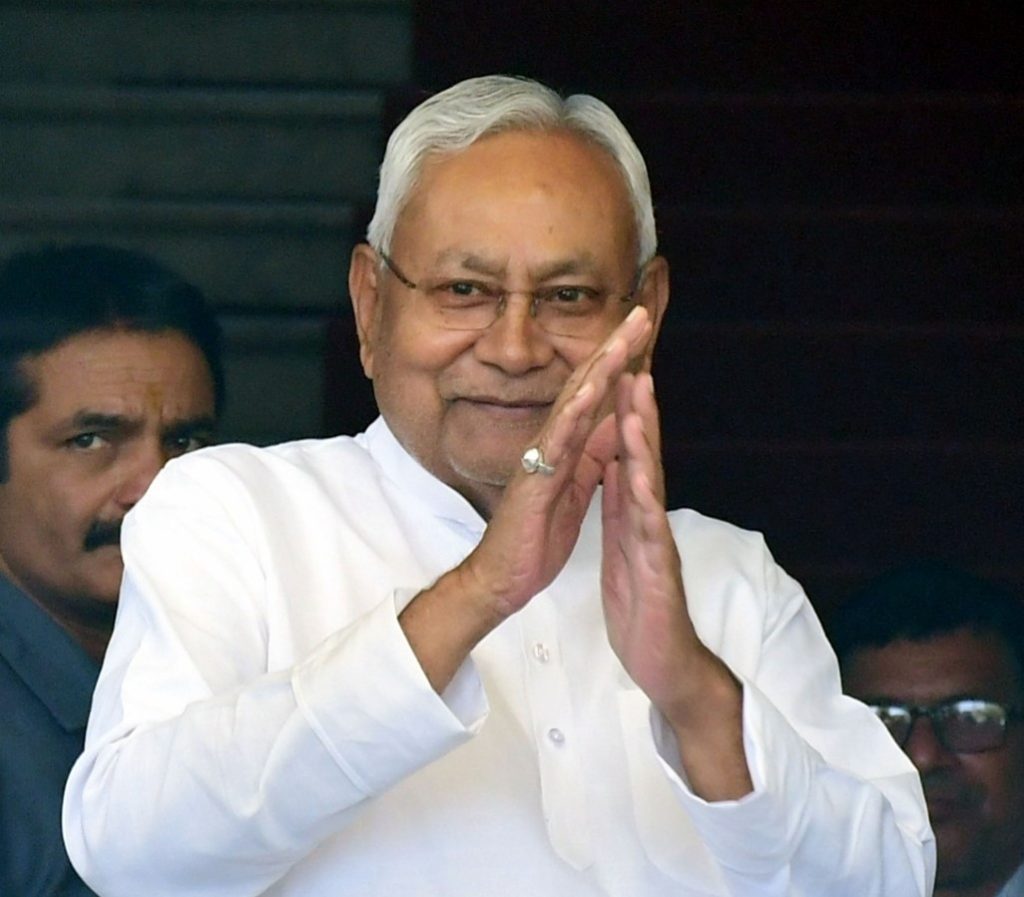 Patna, June 19 (IANS) Bihar Chief Minister Nitish Kumar is personally monitoring the ongoing preparations for the mega meeting of the 17 opposition parties scheduled to take place in Patna on Friday.
On Sunday, he even inspected the state government guest house and the Patna Circuit House, where the VVIPs will be staying.
The meeting will take place at GyanBhawan located at Gandhi Maidan.
He has given instructions to the the concerned officials to make all the required arrangements as the Bihar government wants to make this mega event a big success.
The leaders who will be in attendance are Rahul Gandhi, MallikarjunKharge, Arvind Kejriwal, MamataBenerjee, M.K. Stalin, Hemant Soren, Akhilesh Yadav, SharadPawar, Uddhav Thackeray, Farooq Abdullah, Mehbooba Mufti, SitaramYechuri and D. Raja.
Bihar's Finance Minister Vijay Kumar Chaudhary said: "All leaders have given their consent for the meeting hosted by Bihar Chief Minister Nitish Kumar and Deputy Chief Minister Tejashwi Yadav. RJD chief Lalu Prasad Yadav will also present in the meeting."
Despite majority of the leaders returning on the same day, the Bihar government still does not want to fall short of hospitality.
The opposition leaders will discuss plans to fight against the BJP in the 2024 Lok Sabha elections.
Nitish Kumar has already given a formula of one opposition candidate against one NDA candidate.
They will also discuss the seat-sharing formula as well.
Currently, Madhya Pradesh (29), Rajasthan (20), Chhattisgarh (11), Himachal Pradesh (4), Gujarat (26), Karnataka (28), Assam (14), Haryana (10), Uttrakhand (5) are the states which have a total of 147 Lok Sabha seats.
While in West Bengal (42), the Trinamool Congress is against BJP. In Jharkhand (14), JMM against the BJP, In Bihar (40), Mahagathbandhan against the BJP, In
Uttar Pradesh (80), SP against the BJP, in Maharashtra (48), MVA against BJP-Shiv Sena Shinde group. In Punjab (13), AAP against BJP. In Delhi (7), AAP against BJP. A total of 244 seats are those where BJP is up against regional parties.
In Tamil Nadu (39) and Kerala (20), BJP is not in the scene as the Congress will fight against the left in Kerala and DMK will contest with AIADMK.
In Telangana (17), there may be a triangular fight between the Congress, BJP and TRS.
In Andhra Pradesh (25), Chief Minister YSR Jagan Mohan Reddy will contest against Chandrababu Naidu, the BJP and Congress. In Odisha (21), the Naveen Patnaik-led Biju Janata Dal will contest against the Congress and BJP.