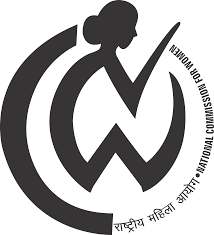 Patna, Nov 7 (IANS) The National Commission for Women (NCW) condemned Bihar Chief Minister Nitish Kumar's "offensive" remarks on population control in the Assembly on Tuesday and demanded an immediate apology from him.
In a statement on X, the NCW said: "We vehemently condemned the recent statement made by Nitish Kumar in the Vidhan Sabha concerning women's fertility and education and linking it to the population of the country. Such remarks are not only regressive but also egregiously insensitive to women's rights and choices. The Bihar chief minister should issue an apology to the women across the country for these deeply offensive remarks."
Meanwhile, the BJP's Bihar unit in a post on X said: "No one would see a vulgar leader like Nitish Kumar in the political history of the country" and demanded that the "double meaning dialogues of Nitish Kumar should be banned in public places".
Asking how could a person get "vulgar" like this, it said that he "made the obscene statement in Vidhan Sabha and then in Vidhan Parishad. He exposed his own character by doing the postmortem of men and women relations in Bihar Vidhan Sabha. In the name of women empowerment, he has given strong proof of his worst thinking. He is just a burden on Bihar now".
Nitish Kumar left a number of legislators unable to control their laughter and some female members feeling awkward as he explained his population control theory in the Assembly.
Elaborating on the caste survey report, he contended that the education of women have helped the state to control the population.
However, his explanation made female legislators feel awkward as he used some risque language.
"After marriages, men ask their wives to establish sexual relations but as we have educated the women in Bihar, they ask their husbands to stop at the right time. Due to this, the population of Bihar is under check," Nitish Kumar said while some of the legislators sitting behind were laughing.