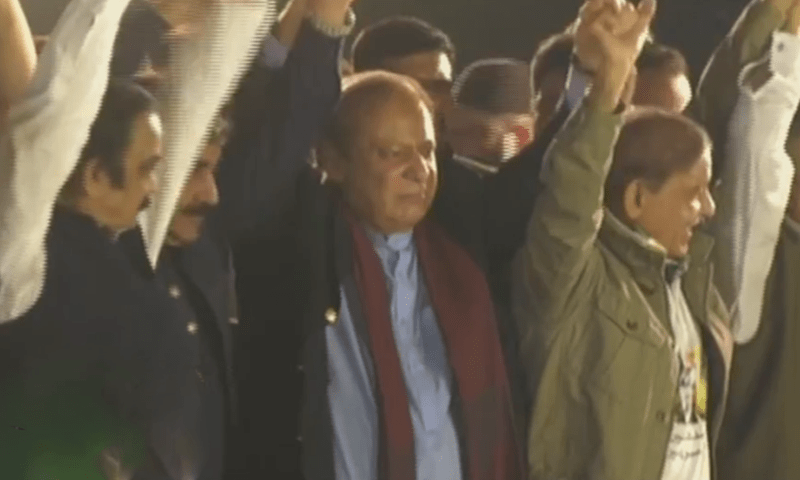 Islamabad, Oct 21 (IANS) PML-N chief and former Pakistan Prime Minister Nawaz Sharif on Saturday returned to Pakistan after a four-year-long self-imposed exile, and headed for hometown Lahore to address a party rally.
His return came months before the next general elections, expected to be held early in 2024.
Addressing journalists in Dubai on his way home from London, Sharif said that he is returning to Pakistan after "vindication" and that his party is "competent enough" to steer the country out of crisis, Geo TV reported.
"I am returning to Pakistan after being vindicated with the grace of Almighty Allah," he said.
The former PM said his party is in a position to resolve the masses' woes if elected into power.
He landed in Islamabad in the afternoon, where he completed legal and biometric formalities. His chartered plane landed in the capital city with more than 150 people from his party and media organisations.
Afterwards, Nawaz Sharif left for Lahore and reached after 5 p.m.. He was welcomed by his younger brother and former PM Shehbaz Sharif and other party leaders at the airport.
From there, he left for Minar-e-Pakistan, the venue for the grand rally of the PML-N to welcome him, in a helicopter. Shehbaz Sharif and former federal minister Ishaq Dar accompanied him.
The helicopter landed on a special helipad created at the Diwan-e-Khaas near the Lahore Fort, from where Nawaz Sharif was escorted to Minar-e-Pakistan in a caravan of vehicles.