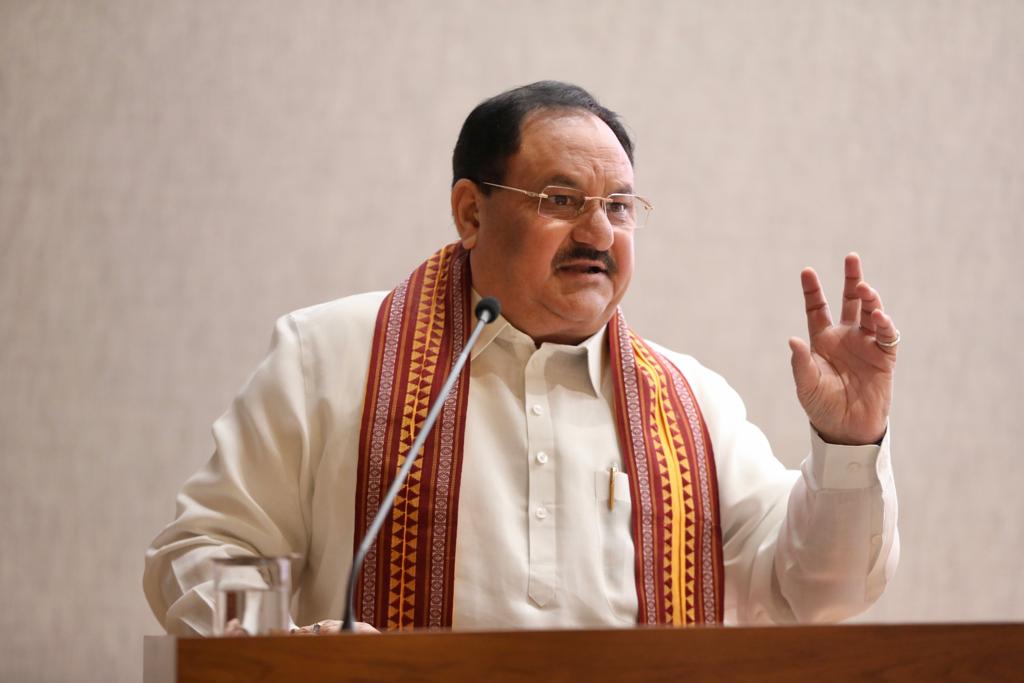 New Delhi, July 12 (IANS) BJP President J.P. Nadda on Wednesday chaired a meeting to prepare a strategy and action-plan for the 2024 Lok Sabha elections with focus on 160 'weak' seats under the Lok Sabha PrawasYojana.
The meeting was attended by several senior party leaders, including the state convenors and co-convenors of the 'Lok Sabha PrawasYojana' made for the 160 Lower House seats.
The meeting was held at the BJP headquarters in the national capital.
The party's national general secretaries Sunil Bansal and Vinod Tawde, national secretary Harish Dwivedi, national spokesperson Sambit Patra along with other leaders were present at the meeting.
Sources in the know of things said that at the meeting, Nadda urged the cluster in-charges, state convenors as well as co-convenors to meet the people availing the benefits of the government schemes in the 'weak seats', and apprise them about the achievements of the Narendra Modi-led Central government.
Nadda specially asked the attendees to reach out to every section of voters in these 160 Lok Sabha seats to connect them with the BJP, meet influential and popular people of the area and tell them about the achievements of the government.
The BJP should win most of these 160 Lok Sabha seats in 2024 and increase the margin of victory in those seats which the BJP won last time by a very small margin, Nadda said.
A source said that the party's strategy is to meet the people and make them aware of the government's achievements, so that those seats which are considered "bastions" of the Opposition can be won.
The BJP has prepared a list of the Lok Sabha seats in which the party faced defeat or won by a narrow margin in the 2019 general elections.
Earlier, 144 seats were included in this list. However, later, the number of seats — deemed weak — was increased to 160.
Union ministers along with senior leaders have been assigned key responsibilities in these 160 seats by dividing them into clusters.
Also, at the meeting held on Wednesday, Nadda finalised the action plan for the coming months after reviewing the achievements made so far by the party leaders, besides issuing instructions to the party leaders who are associated with the campaign.