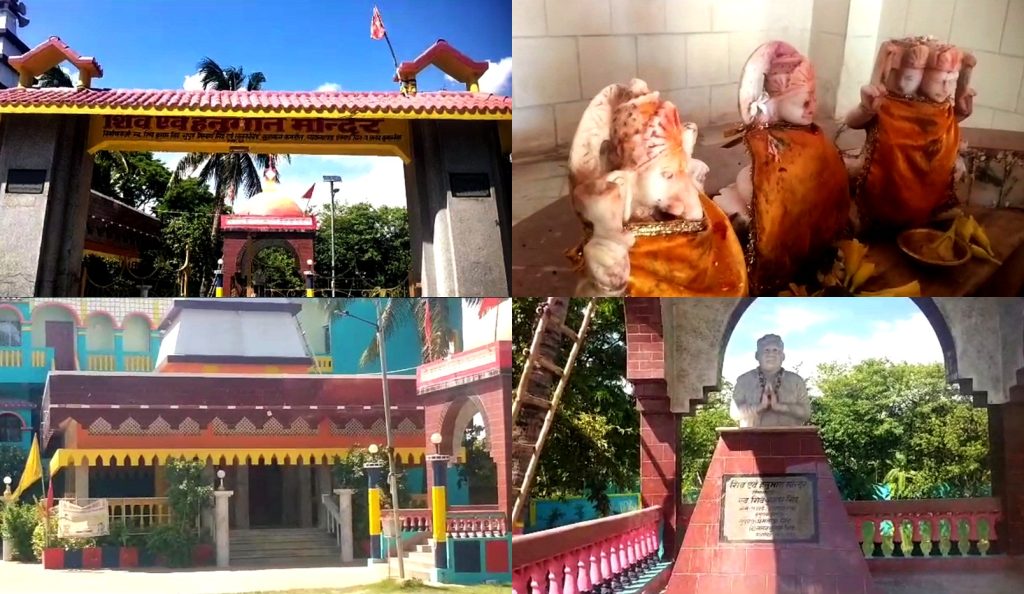 Manoj Kumar Pathak
Muzaffarpur, July 30 (IANS) Several temples across Bihar and the country are identified with the Naulakha temple in Muzaffarpur district, which is quite famous for millions of people as a centre of Hindu faith. However, this temple is proving to be quite helpful in marrying off young women from economically weaker sections of the society.
The story of the construction of this temple is no less interesting. It is generally seen that a temple is built with help of public cooperation, but this one has been built by a paan-seller. After his death, this temple is being looked after by his son.
The Naulakha temple located in Kamtaul village is not only famous as a centre of faith, but this temple has also been helpful for economically-weaker families. In this temple, all arrangements for the marriage of women are made free-of-cost.
Every year more than 500 girls from poor families get married free of cost in this temple located near Triveni Singh Balika High School located in Kamtaul village on the Ballia-Balaur Road. This temple of Lord Shiva was built in 1992 by Kamtaul resident Shiv Kumar Singh.
It is said that nine lakh rupees were spent in the construction of the temple at that time, due to which it got its name Naulakha temple. After the death of Shiv Kumar, his sons Premnath and Lalan are looking after the temple.
Premnath tells that his father used to run a paan shop in Kolkata. Once upon a time in their house, thieves stole all the belongings, including cash so his father left Kolkata and returned to his native village in Bihar's Muzzafarpur.
The place where this temple stands today was a deserted place before the construction of this temple in 1992.
Premnath's father spent a night in the temple following which Lord Shiva appeared in his dream the same night and asked him to build a temple.
Later, Premnath's father got involved in the construction work of this temple located on the border of Muzaffarpur and Vaishali district, which is visited by families every year who get their daughters married.
Sanjay Patel, the caretaker of the temple, said that every facility and arrangement related to marriage is given free-of-cost to the family members of the girl by the temple.
The Noon river passes by the temple and due to a crematorium located nearby, earlier there was a fear of coming and returning through this route.
After the construction of the temple, this area has turned into a religious place. Not only people from Muzaffarpur and Vaishali districts, people from many other districts visit this temple to get their daughters married.
The glory of Naulakha temple increases further in the month of Shravan and Mahashivratri.
Local people tell that they have deep faith in this temple. The 'Mahashringaar' of Lord Shiva is done on every Monday while a tableau is carried out on the ocassion of Mahashivratri.
Premnath says that a big fair is held near the temple on every Monday of the month of Shravan and on the day of Mahashivaratri. Devotees from far-off places come for 'darshan' and worship Lord Shiva.