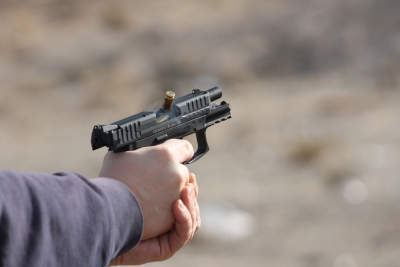 Washington, June 18 (IANS) A suspect has been taken into custody after the Grant County Sheriff's Office issued an 'active shooter' alert at a campground near the Gorge Amphitheatre. There were several victims, according to local media reports.
Around 8:48 p,.m., the sheriff's office posted on Facebook: "Active shooter at Gorge Amphitheatre. If at the Gorge, seek cover. Run, hider or fight suspect. PIO Foreman enroute to scene. Will not answer phone while driving. Follow this post for updates."
At 9:19 p.m., the sheriff's office wrote that the shooter was in custody. They clarified that the shooting was at a campground, not inside the concert venue, Fox 13 Seattle reported.
The Gorge Amphitheatre is a popular outdoor summer concert venue in Quincy.
The shooting took place as Beyond Wonderland, a two-day EDM festival, was underway. Many festival attendees are camping on the grounds near the venue, Fox 13 Seattle reported.
According to initial reports, there are several victims, but the exact number was not immediately confirmed by officials. There was also no word on the circumstances of the shooting.