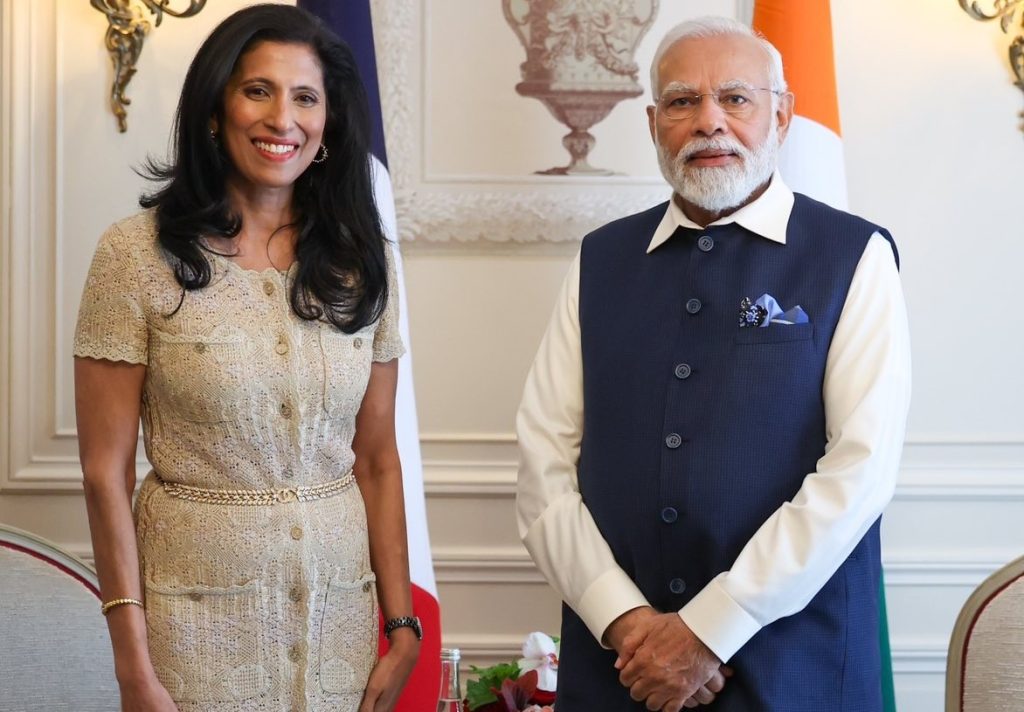 New Delhi, July 14 (IANS) Prime Minister Narendra Modi met Leena Nair, the global CEO of fashion and accessory brand Chanel, in Paris on Friday, and discussed ways to make Khadi more popular.
"Met the Global CEO of @CHANEL, Mrs. Leena Nair. It's always a delight to meet a person of Indian origin who has made a mark at the world stage. We had a great conversation about ways to further boost skill development among artisans and to make Khadi more popular," the Prime Minister tweeted after meeting Nair.
The Chanel CEO said after meeting Modi that he was quite keen to support women and girls in business.
"You could see his passion and commitment," she said.
The Prime Minister is really interested in ensuring that India becomes an investment hub for everyone, Nair said.
"We discussed ways to make Khadi a global brand," she added.
During his visit, Modi also met Thomas Pesquet, aerospace engineer and astronaut.
"PM Modi is thinking about space in the right way. Space is used in navigation system, disaster relief, for urban planning and he is focused on these things," Pesquet said after the meeting.
Congratulating India for launching the lunar mission Chandrayaan 3, the French astronaut said that Modi is using space for his people.
"It's very difficult to send people into space. India is doing that at incredible speed… Congratulations to India on launching Chandrayan-3," Pesquet said.