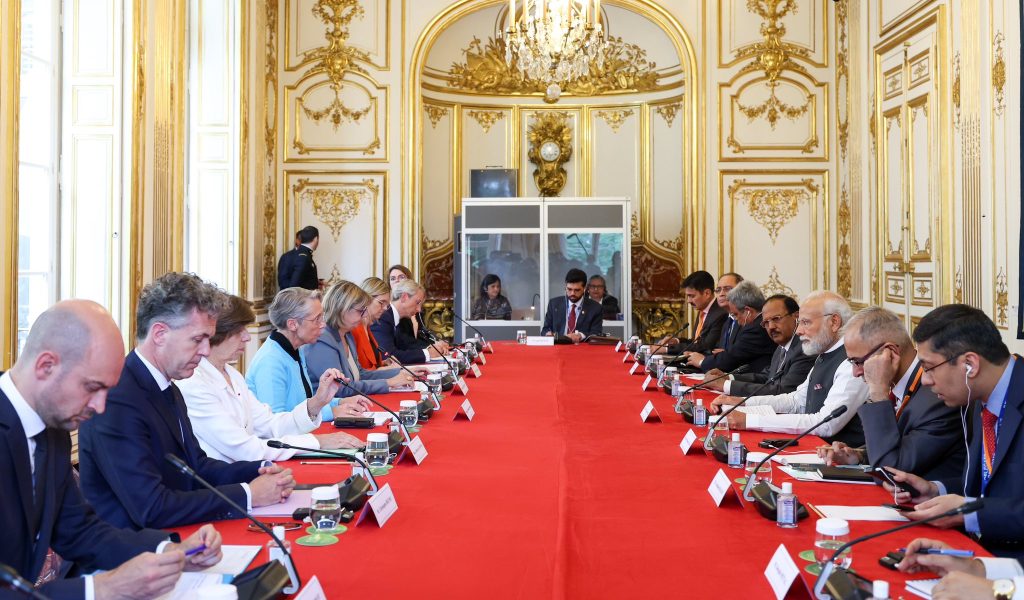 New Delhi, July 13 (IANS) Prime Minister Narendra Modi held delegation-level talks with his French counterpart Elisabeth Borne in Paris on Thursday.
"PM @narendramodi held fruitful talks with PM @elisabeth_borne in Paris.The leaders reviewed various facets of India-France partnership as well as discussed measures to further strengthen the ties between both the countries" the Prime Minister's Office said in a tweet. Earlier Modi had also met the President of French Senate, Gerard Larcher.
Later on Thursday, he will be attending a private dinner, which has been hosted in his honour by French President Emmanuel Macron at the Elysee Palace.
On Friday, the Prime Minister will be the guest of honour at the Bastille Day Parade.
The Prime Minister had reached Paris earlier in the day on a two-day visit to France, where defence ties would be in focus.
On Thursday, the Defence Acquisition Council (DAC) in its meeting held under the chairmanship of Defence Minister Rajnath Singh, had approved procurement of 26 Rafale marine aircraft along with associated ancillary equipment, weapons, simulator, spares, documentation, crew training and logistic support for the Indian Navy from the French government based on Inter-Governmental Agreement (IGA).
It had also cleared acquisition of three additional Scorpene submarines.