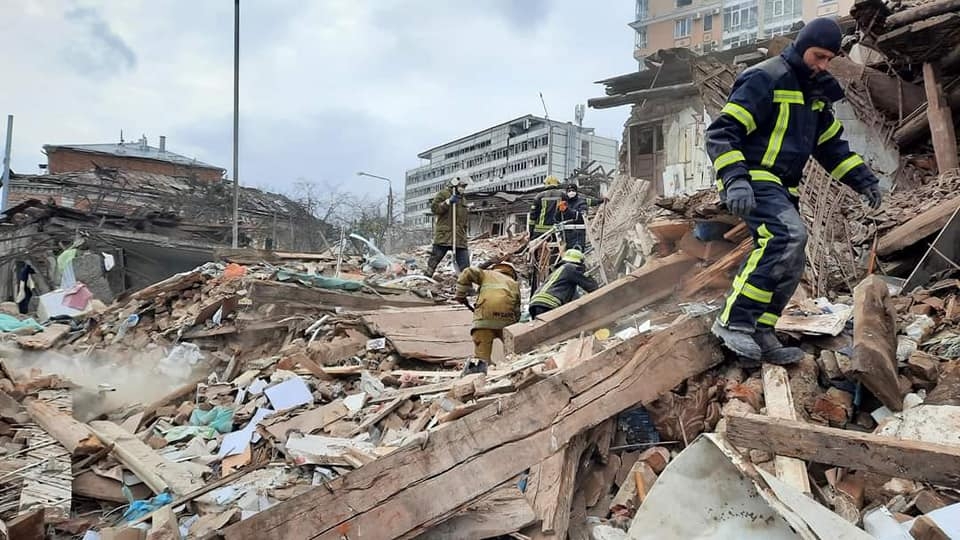 Kiev, July 5 (IANS) At least 43 people were injured after a missile struck the parking lot of a residential building in Ukraine's Kharkiv region, according to officials.
In a statement, Ukrainian Prosecutor General Andriy Kostin said an alleged Russian Iskander missile struck the building in the town of Pervomaisky at about 1.30 p.m. on Tuesday, the BBC reported.
Pervomaisky is located about 90 kmsouth of the major city of Kharkiv and relatively far from the current fighting hotspots.
Kostin said that the injured included a one-year-old toddler and a 10-month-old infant.
He added that targeting esidential buildings amounted to another war crime from Russia.
Kharkiv Governor Oleg Sinegubov posted several pictures of the damaged building on Telegram, showing smashed windows, dark smoke clouds and an overturned car.
"At least half of the neighbourhood is in an uninhabitable state," the BBC quoted Anton Orekhov, the chairman of Pervomaiskyi, as saying to local media.
President Volodymyr Zelensky said Russia will be held responsible for Tuesday missile strike, Ukrayinska Pravda reported.
"Russian terrorists want to become exemplary in the way they destroy life. We will become exemplary in the way we protect life and in the way life then responds — justly and inevitably — to every blow inflicted to every terrorist," he said.
"And the enemy will be held accountable for this strike, as well as for all their other strikes."