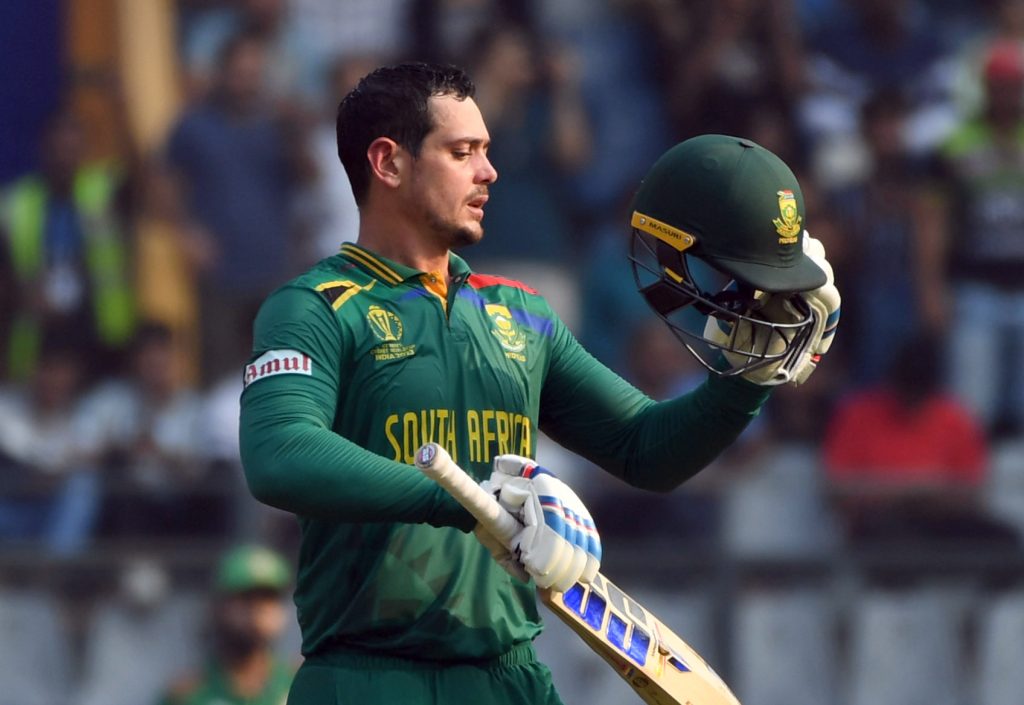 Mumbai, Oct 24 (IANS) Soon after his team slumped to a 149-run defeat against South Africa and plunged to the bottom of the standings with just two points from five matches, Bangladesh captain Shakib Al Hasan said he was hopeful that they could come back stronger in the event.
Bangladesh allowed South Africa to hammer 144 runs in the last 10 overs as Quinton de Kock blazed to a 140-ball 174 and Heinrich Klaasen blasted a 49-ball 90 to help them score a massive 382/5 in 50 overs.
In reply, Bangladesh's top five batters failed to fire as they were bundled out for 233, a valiant, counter-attacking run-a-ball 111 by Mahmudullah going in vain as they slumped to a 149-run defeat.
Shakib, however, said he was hopeful his team can come back and if not make it to the semis, at least finish "five or six" in the 10-team event.
"A lot to learn and a lot to play for. We want to finish, if not semifinalists then five or six. We can still do it, I'm hopeful we can come back stronger," Shakib said during the post-match presentation on Tuesday.
"At the moment India, New Zealand and South Africa are the three teams that look like they can win the title. But anything can happen, a long way to go," he said.
The Bangladesh captain, who returned to the squad after missing the previous match against India due to a left quad injury, said his team was in the match till the 35th over.
"I thought we bowled well for 35 overs, took a few wickets and going at five an over. From thereon they kicked on, especially Quinton (de Kock), he batted really well and the way Klaasen finished it off, on a ground like this it can happen like that," said Shakib.
He said his top five batters need to score more runs if Bangladesh has to do well in this tournament. "The top five who are not scoring need to score more and then we can get more out of them," he said adding that there has been some talk about Mushfiq (Mustafizur Rahman) and (Hasan) Mahmud batting up the order.