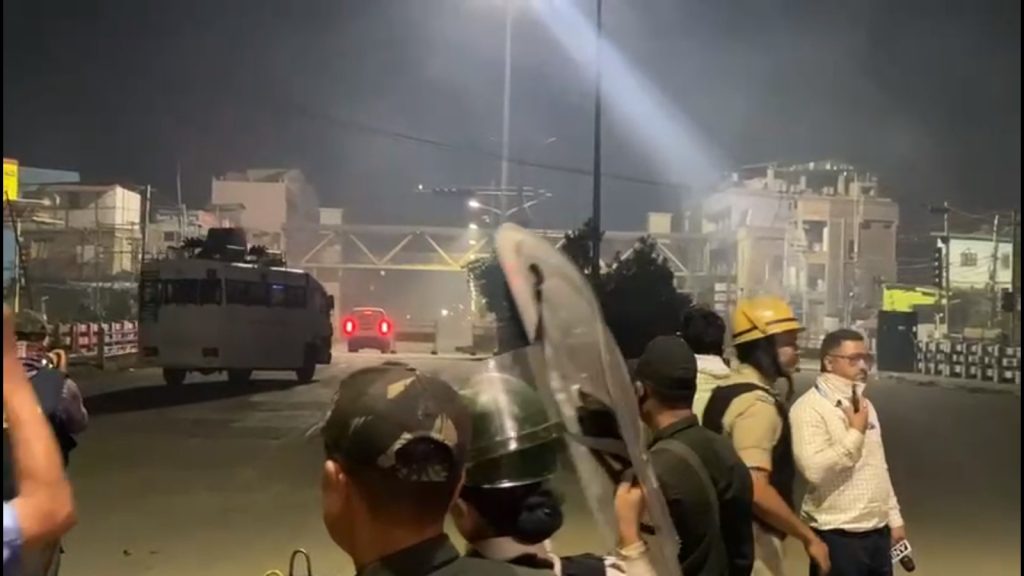 Imphal, Aug 3 (IANS) A 12-hour shutdown, called by the Committee on Tribal Unity (CoTU), was observed in tribal-dominated Kangpokpi district on Thursday to mark 90 days of ethnic violence in Manipur.
A large number of people held a day-long mass prayer at Brig Thomas ground.
A CoTU leader said that the dawn-to-dusk total shutdown was observed to mark the three-month-long violence and to commemorate the departed Kuki-Zo souls in the violence.
Hundreds of women also gathered near the mass prayer ground and unitedly urged the Army and Assam Rifles officials not to withdraw the paramilitary forces from the Kangpokpi district.
The CoTU decision to impose the 12-hour total shutdown came against the backdrop of their demand to withdraw state security forces including Manipur Police commandos from border town Moreh in Tengnoupal district.
Earlier, the CoTU had demanded the government to withdraw the state security forces, including the police commandos, from Moreh and held a sit-in-protest on July 31 at Kangpokpi in support of their demand.
The CoTU leaders alleged that the state security forces, including the Manipur Police commandos, mostly belonged to Meitei community, hence they would act against the Kuki-Zomi tribals.
The Indigenous Tribal Leaders' Forum (ITLF), an apex tribal body, has also been demanding withdrawal of "pro-Meitei" state forces from all hill districts "for the safety of the Kuki-Zo communities".
The ITLF on Thursday also sent a letter to Union Home Minister Amit Shah in this regard.