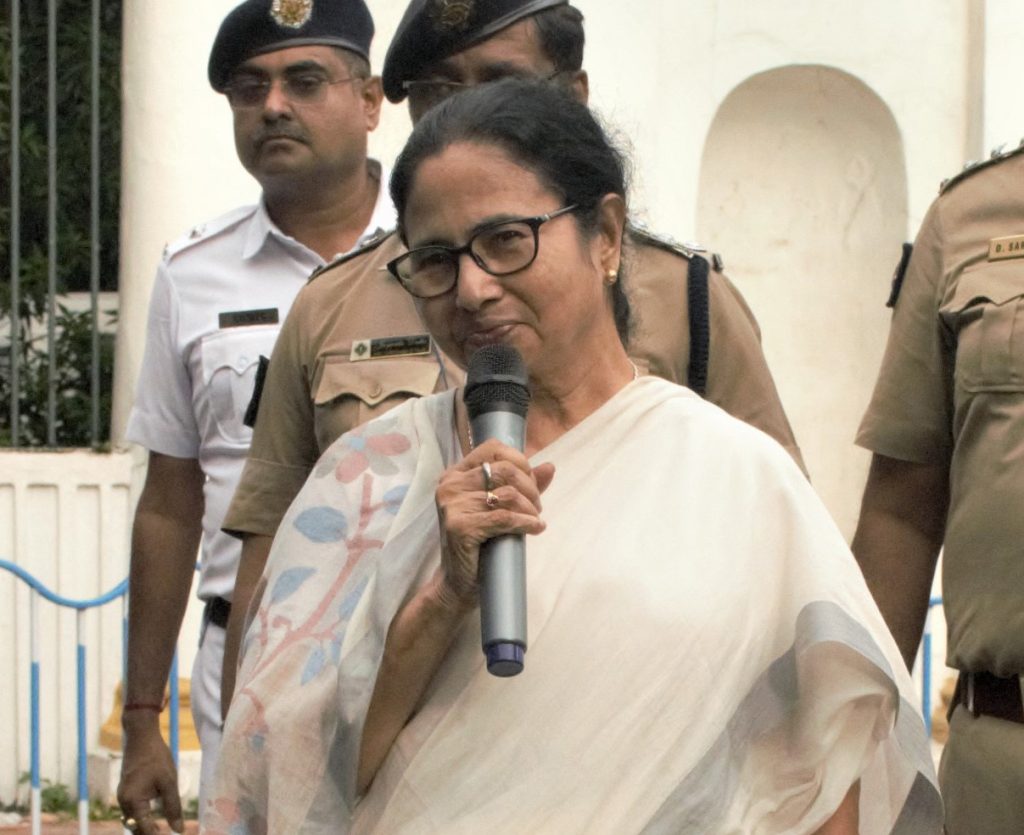 Kolkata, July 25 (IANS) West Bengal Chief Minister Mamata Banerjee on Tuesday took a dig at Prime Minister Narendra Modi in wake of his attack on the opposition coalition Indian National Development Inclusive Alliance's (INDIA) name, saying that his comments prove how much he likes the term INDIA.
Addressing media persons as she came out of the Raj Bhavan after a brief meeting with Governor C.V. Ananda Bose about the ongoing monsoon session of the Assembly, she said: "I would like to thank the Prime Minister as he likes the name 'INDIA'. He seems to have accepted it like the common citizens of the country. The more they will talk about the name, their liking for the name will be evident more."
Citing the PM's comments, Banerjee questioned whether when the Indian team goes to play does anyone refer to it as Indian Mujahideen.
"That is team India. The name of the country is India. India is our motherland. Again I am saying that the more they will spread canards on the name, the more their liking for the name will become evident," she added.
Earlier on Tuesday, the Prime Minister attacked the opposition alliance and described it as a directionless initiative aiming to mislead the people of the country by using the name "India" and also made references to the Indian Mujahideen and the East India Company.