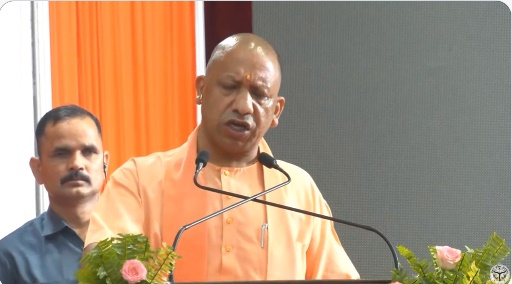 Ayodhya (UP), Oct 22 (IANS) UP Chief Minister Yogi Adityanath has directed officials that majority of development projects in Ayodhya should be ready by Deepotsav and the remaining one should be completed by December 31.
According to the government spokesman, the chief minister, who was in Ayodhya on Saturday, said that keeping in mind the overall development of Ayodhya, the double engine government had approved projects worth over Rs 30,000 crore, most of which are now moving towards completion.
"It is our effort that most of the projects are completed by the time of Deepotsav as well as the remaining ones by December 31 and we will make the divine and grand Ayodhya available to the devotees of the country and the world," he said.
"The entire Ayodhya is already ready for the festival of lights. It will also prepare itself for the grand event of January 2024, for which the people of Ayodhya, the state and the followers of Sanatan Dharma have been waiting for 500 years," the chief minister said.
Yogi Adityanath directed officials to ensure that the work of the first phase (Nayaghat to Udaya intersection) which is going on in Ayodhya's Ram Path, should be completed with quality and other decorative works including footpaths and streetlights before the Deepotsav, so that the people coming during the Deepotsav can enjoy it.
He further said, "The roads should be kept clean, with continuous cleaning efforts and an adequate number of public toilets as needed. Special arrangements should be made for street vendors in the Ayodhya area, and displaced people should be provided 100 per cent resettlement."
He also said that there should be no encroachment on the Janmabhoomi Path, Bhakti Path, and other routes, and better arrangements should be made for devotees to visit the temples located on these paths. The widening work of religious paths should be completed as soon as possible.
While reviewing the Greenfield Housing Scheme, Yogi expressed concern over the slow progress. He emphasised that it should be expedited, and it should be considered that guest houses are built not only in the states of India but also in foreign countries. "A master plan for Ayodhya for the year 2031 is being developed, taking into consideration Ayodhya's cultural heritage and its global significance," he said, adding that a proposal should be given to the government for the expansion of this master plan.