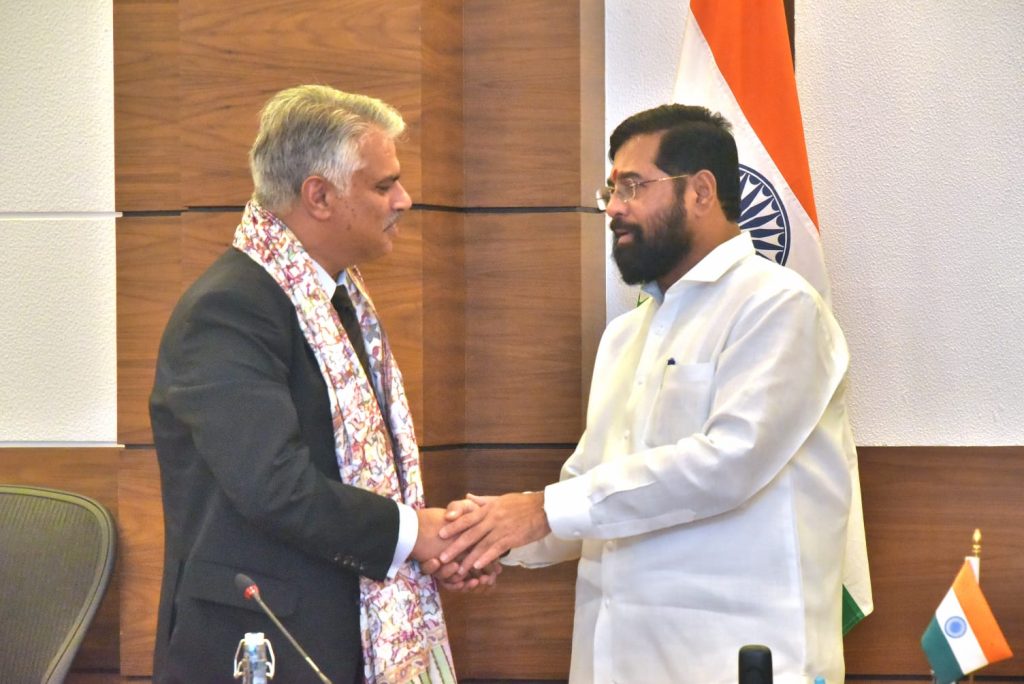 Mumbai, July 13 (IANS) Maharashtra has enjoyed trade relations with the UK for many decades and remains its biggest investment destination in the country, British Deputy High Commissioner for western India Harjinder Kang said here on Thursday.
Paying a courtesy call on Chief Minister Eknath Shinde, Kang, who was accompanied by officials John Nikel and Sachin Nakarage, said that many British companies are investing in this state and it remains the state of "highest priority" for them.
"There are opportunities for investments in fields like environment, manufacturing, agriculture, health services, infrastructure, bio-technology, artificial intelligence, tourism, pharmacy and education," Kang said.
Concurring, Shinde said that when it comes to FDI in India, Maharashtra continues to be the top investment destination in the country.
"Britain has the latest, world-class technology in all fields and Maharashtra has the best infrastructure and skilled manpower to offer. The state makes a big contribution to the country's GDP, and has a lion's share in FDI," he said.
The CM said presently the state is celebrating the 350th anniversary of the coronation of Chhatrapati Shivaji Maharaj, who founded the Maratha Empire. He urged Kang's cooperation for bringing back the historical Jagdamba Sword and the Tiger Claws of the great Maratha warrior, which are housed in a British museum.