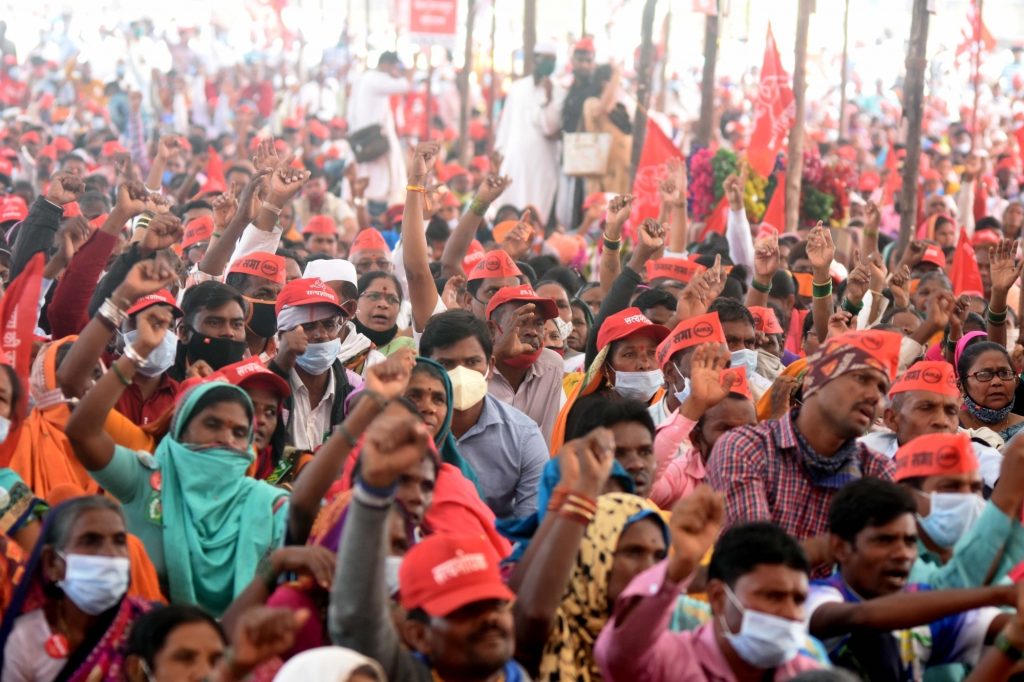 Mumbai, July 27 (IANS) Various farmers' organisations will launch a series of agitations for four months starting from August in in Maharashtra to press for their various demands, a top official said here on Thursday.
President of the All India Kisan Sabha, Ashok Dhawale said that the Maharashtra chapter of the Samyukta Kisan Morcha (SKM), which spearheaded the national farmers' agitation two years ago, will also be launched here next month.
At a preparatory meeting held here, the SKM Maharashtra said that along with the central demands like legal guarantee of MSP at 1.5 times the comprehensive cost of cultivation, complete liberation from debt and a monthly Rs 5,000 pension to farmers and agriculture workers aged above 60, a comprehensive crop insurance scheme and other burning issues of the state farmers will be taken up.
On August 9, the 'Quit India Day' anniversary, farmers will mark an 'Anti-Corporate Day' and demonstrate all over the state, on August 14, public meetings will be held to highlight their causes.
Independence Day will see a series of Tricolour processions taken out in the state with massive participation from the farmers and tillers, said Dhawale.
In September-October, the state SKM will organise foot-marches and processions at the grassroots levels, and from November 26-28, a 72-hour 'Mahapadav' will be held in Mumbai, with participation by all state and central trade unions and farmers groups.
Explaining the significance, Dhawale said that November 26, 2020 was the day when the historic struggle of the farmers started in Delhi and north India against the three anti-farmers laws and also the nationwide strike of central trade unions, while November 28 is the death anniversary of the champion of peasants and anti-caste reformer, Mahatma Jyotirao Phule.
An 11-member coordination committee of the SKM with major farmers groups was elected and more organisations will join subsequently, besides a 10-member committee to prepare for the upcoming four-month agitations.