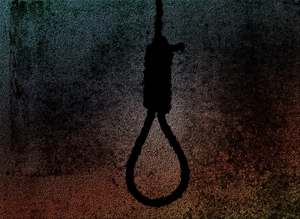 Mumbai, Sep 21 (IANS) In a shocking revelation, Maharashtra's Leader of Opposition Vijay Wadettiwar said on Thursday that of the 1,555 farmers' suicides recorded this year, the highest — 637 or nearly 40 per cent — were reported from the Amravati Division alone between January 1 and July 31.
The Amravati Division's district-wise break-up of farmers ending lives are — Amravati (183), Buldhana (173), Yavatmal (149), Akola (94) and Washim (38).
The next is Aurangabad Division with 584 cases reported from Beed (155), Osmanabad (102), Nanded (99), Chhatrapati Sambhajinagar (86), Parbhani (51), Jalna (36), Latur (35) and Hingoli (20).
Of the 174 peasants who took their lives in Nashik Division, the district-wise break is as follows – Jalgaon (93), Ahmednagar (43), Dhule (28), Nashik (7) and Nandurbar (3).
The Nagpur Division reported 144 farmers' suicides from Chandrapur 973), Wardha (50), Nagpur (13), Bhandara (5) and Gonia (3) districts.
The Pune Division had the lowest numbers with 16 deaths reported from Solapur (13), Satara (2) and Sangli (1).
The districts in the coastal Konkan Division, which usually gets adequate rainfall, have been untainted by suicides till now.
"The official data reveals that a majority of the farmland suicides are reported during the early monsoon months of June (233), July (229), followed by January and March (226 each), April (225), May (224) and February (192). Farmers in the state are dying everyday… When will the state government declare a drought," asked Wadettiwar.
The Leader of Opposition's revelations came a day after Shiv Sena (UBT) leader Kishore Tiwari highlighted seven farmers' suicides in the last 72 hours in Yavatmal (6) and Wardha (1), which shocked the farming community as rains continued to play truant in more than 10 districts of the state.
"The question is whether the government is even aware of how serious the drought situation in the state is… The state has received very little rainfall in the last two-and-a-half months, and if this situation continues, a major crisis triggered by the looming drought may befall the state," added Wadettiwar.
Tiwari urged that if the Central government is indeed serious about the agrarian crisis gripping large parts of the country, including Maharashtra, owing to the wayward monsoon, Prime Minister Narendra Modi should discuss the issue in the ongoing special session of the Parliament.