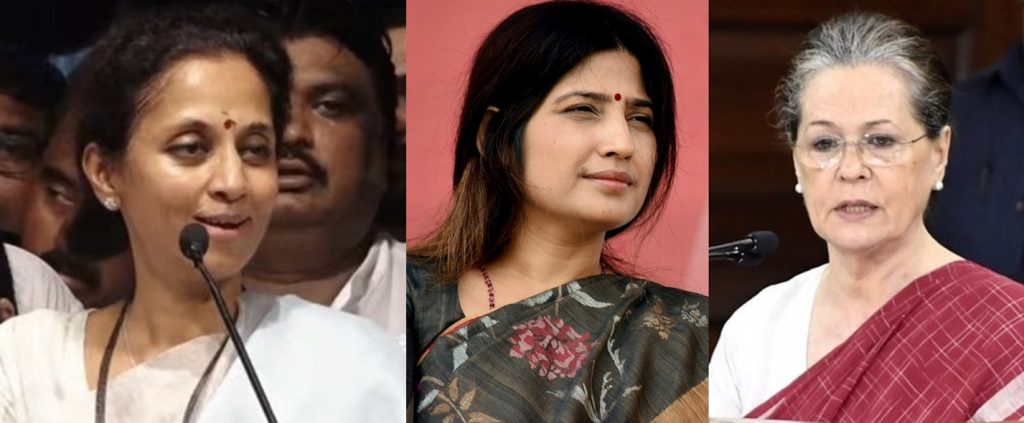 New Delhi, Aug 28 (IANS) The BJP, which is gearing up for the 2024 Lok Sabha elections, may soon announce candidates against Congress Parliamentary Party (CPP) chairperson Sonia Gandhi, Samajwadi Party (SP) leader Dimple Yadav and Nationalist Congress Party (NCP) leader Supriya Sule.
Gandhi represents UP's Rae Bareli parliamentary constituency, Yadav represents Mainpuri seat, and Sule Maharashtra's Baramati seat. The constituencies from where they represent are their respective parties' strongholds.
According to highly placed sources in the BJP, the party may soon announce the names of candidates in these Lok Sabha seats.
Sources said these seats are among the 160 Lok Sabha seats which are generally considered to be strongholds of leaders from Opposition parties.
These 160 parliamentary constituencies also include seats on which the BJP had to face defeat in the 2019 General Elections, sources said.
Sources added that the BJP high command is of the view that by announcing the names of the candidates in these seats in advance, the party's nominees will get enough time to prepare for the elections and it will be in a strong position.
It may be mentioned that BJP's national president Jagat Prakash Nadda held a meeting last month at the party headquarters here to review election preparedness on these 160 Lok Sabha seats.
The BJP is confident that it will retain power in the 2014 Lok Sabha elections.