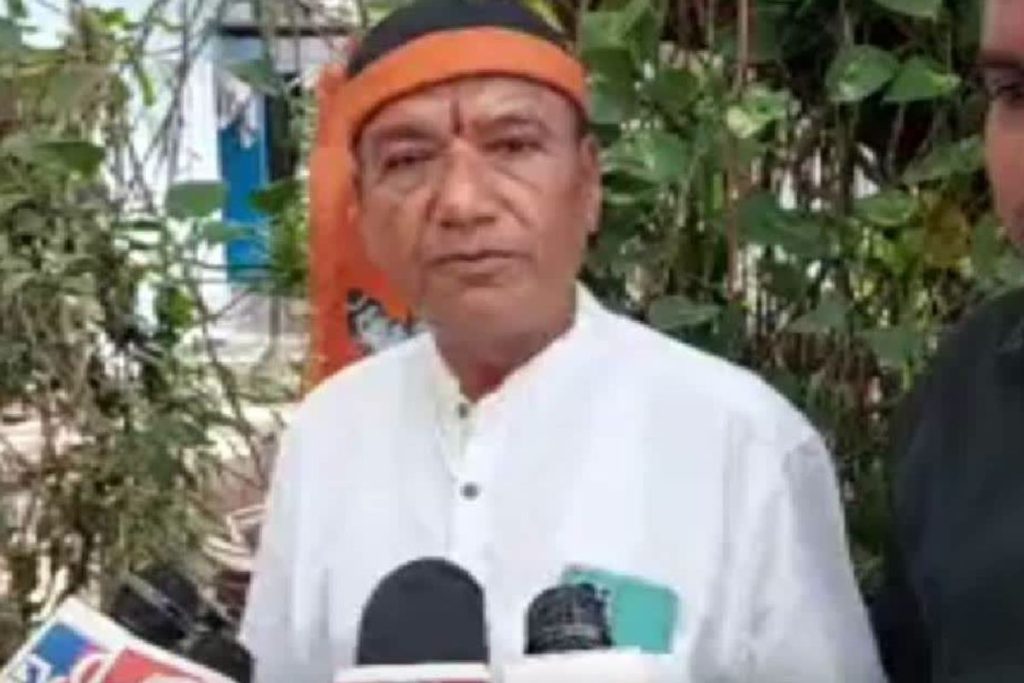 Bhopal, July 3 (IANS) Members of right wing outfit Hindu Dharma Sena staged a protest at a police station in Madhya Pradesh's Jabalpur district opposing an FIR lodged against its head. In a video that surfaced on social media, the protesters could be seen accusing the police of being biased.
The protesters also raised slogans like "Love jihad karne walon ko, goli maro salon ko" and alleged that the FIR against Hindu Dharma Sena head Yogesh Agrawal was filed at the behest of some local politicians.
A couple of weeks back, Agrawal had posted a video message on social media, appealing Hindu community youths to marry Muslim girls. He also announced a reward of Rs 10,000 for those (Hindu) who marry Muslim girls.
A group of Muslim youths raised their apprehension and a case was registered against Agrwal at a police station in Jabalpur. Those who filed the FIR against Agrwal are said to be associated with Asaduddin Owasi's All India Majlis-e-Ittehadul Muslimeen (AIMIM).
Ganpat Maskole, in-charge of Jabalpur Cant police station, told IANS that a group of persons lodged the FIR against Agrawal based on a video message.
On the basis of the video, Agrwal was booked under Sections 153 and 504 of the IPC.
"On Monday, Hindu Dharma Sena members also submitted a memorandum at the police station. I have assured them that a detail investigation will be conducted into the matter and action will be taken accordingly," Maskole said.