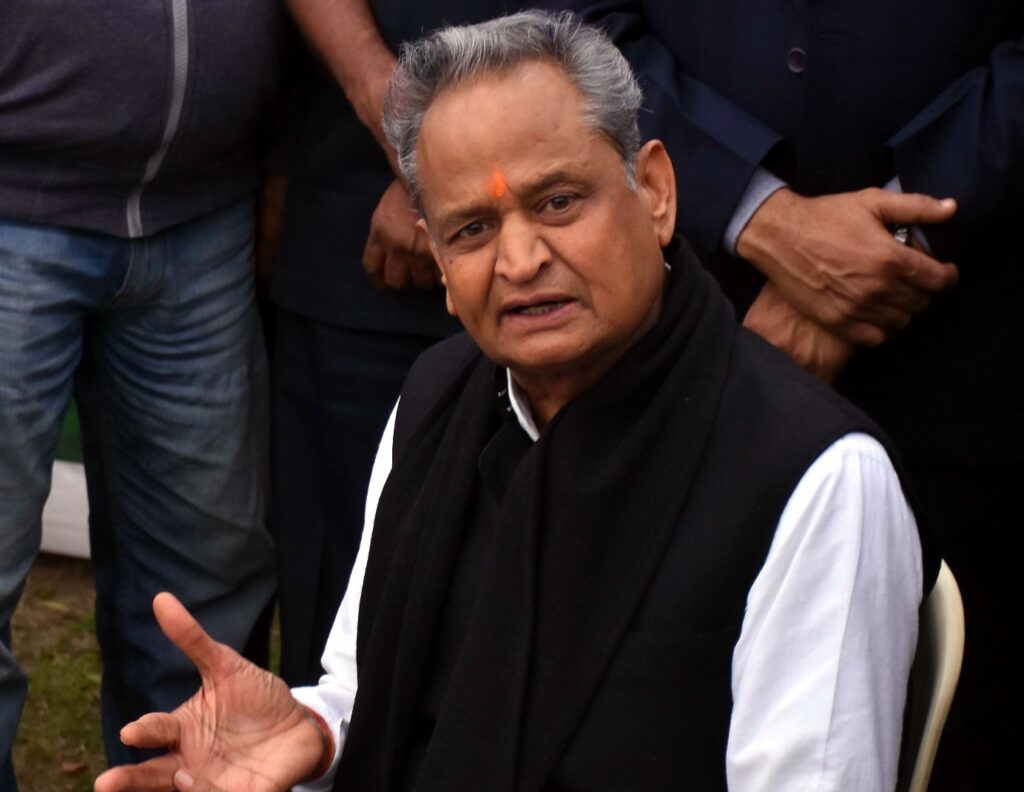 Jaipur, Aug 30 (IANS) Rajasthan Chief Minister Ashok Gehlot on Wednesday alleged that corruption is growing in the judiciary.
"Today, a lot of corruption is happening in the judiciary. What many lawyers take in writing, the same judgment comes, What is happening inside the judiciary? The situation is serious and the countrymen should think about," Gehlot told mediapersons here.
"I have also recommended many names who went on to become judges, but I did not contact them afterwards. I never interfere with the judiciary, RPSC (Rajasthan Public Service Commission), or the ACB (Anti Corruption Bureau). I have never interfered in the affairs of these institutions in my life.
The Chief Minister also termed the allegations of corruption levelled by BJP MLA Kailash Meghwal against Union Law Minister Arjun Ram Meghwal as true.
Recently, Kailash Meghwal, a former Speaker of Rajasthan Assembly, had called the leader of his own party and Union minister Arjun Ram Meghwal "corrupt No. 1".
"I have come to know that there was a lot of corruption during his (Arjun Ram Meghwal's) time. But the matter has been suppressed. These people have taken a stay from the high court," said Gehlot.
He added: "The RSS used to talk about its character and face. People used to think that RSS is a different kind of organisation. But where has its character and face gone today?
Gehlot also said that no one can do what the Congress government in the state has done for the Hindus.
"We are spending Rs 3,000 crore for cows. Rs 40,000 is being given for a cow dying due to lumpy disease. Who has taken such initiatives in the country? We are also coming up with the Kamdhenu scheme. We are building temples. A corridor is being built in the temple of Govind Dev Ji at a cost of Rs 100 crore.
"We are also building a Vedic school. We have built the first Sanskrit University. The BJP talks about Hindutva, but its secrets are getting exposed now. The public may be less educated, but their understanding is excellent. The (Atal Bihari) Vajpayee government had to leave amid slogans of 'India Shining'," Gehlot said.