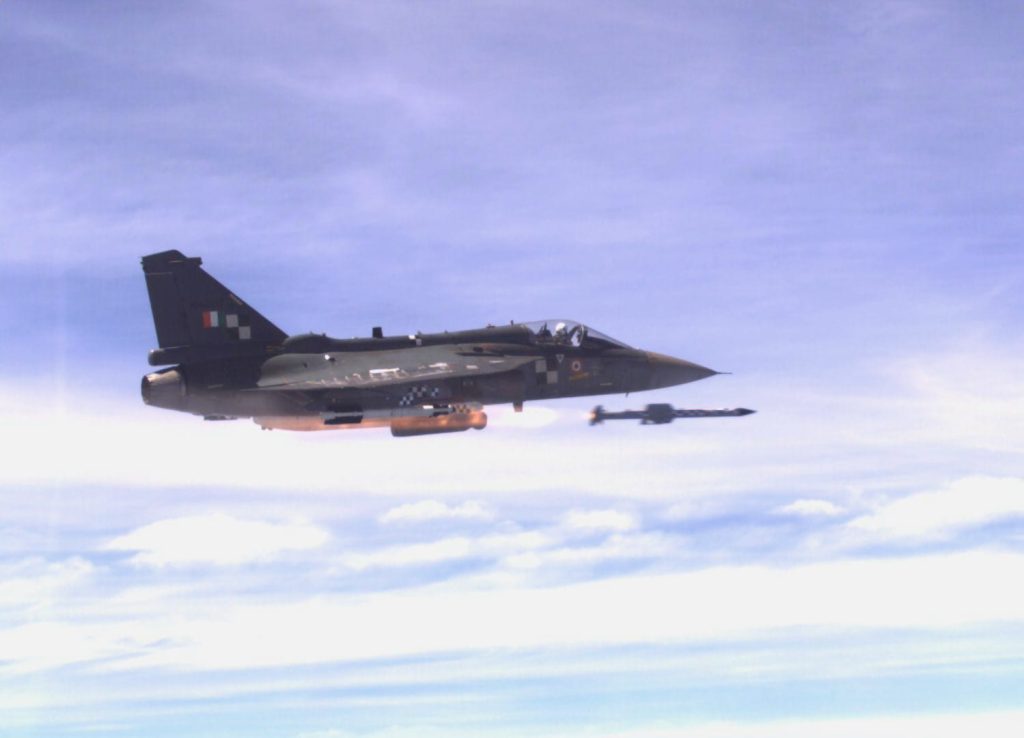 New Delhi, Aug 23 (IANS) Light Combat Aircraft (LCA) Tejas LSP-7 successfully test-fired the ASTRA indigenous Beyond Visual Range (BVR) air-to-air missile on Wednesday.
The test was carried out at the coast of Goa.
According to the Defence Ministry, the missile release was successfully carried out from the aircraft at an altitude of about 20,000 ft. All the objectives of the test were met and it was a perfect text book launch.
The aircraft was also monitored by a Chase Tejas twin seater aircraft.
ASTRA, a state-of-the-art BVR air-to-air missile to engage and destroy highly maneuvering supersonic aerial targets, is designed and developed by Defence Research and Development Laboratory (DRDL), Research Centre Imarat (RCI) and other laboratories of the Defence Research and Development Organisation (DRDO).
The Astra BVR firing from home grown Tejas fighter is a major step towards 'Aatmanirbhar Bharat', Defence Ministry officials said.
Defence Minister Rajnath Singh has complimented Aeronautical Development Agency (ADA), DRDO, Centre for Military Airworthiness and Certification (CEMILAC), Directorate General of Aeronautical Quality Assurance (DG-AQA) and the industry for the successful firing of the missile from Tejas-LCA.
He said the launch would significantly enhance the combat prowess of Tejas and reduce the dependency on imported weapons.
Secretary, Department of Defence (R&D) and Chairman DRDO has also congratulated the teams involved in the successful launch.
The test launch was monitored by the Test Director and scientists of ADA, DRDO, Hindustan Aeronautics Limited (HAL) along with officials from CEMILAC and DG-AQA.