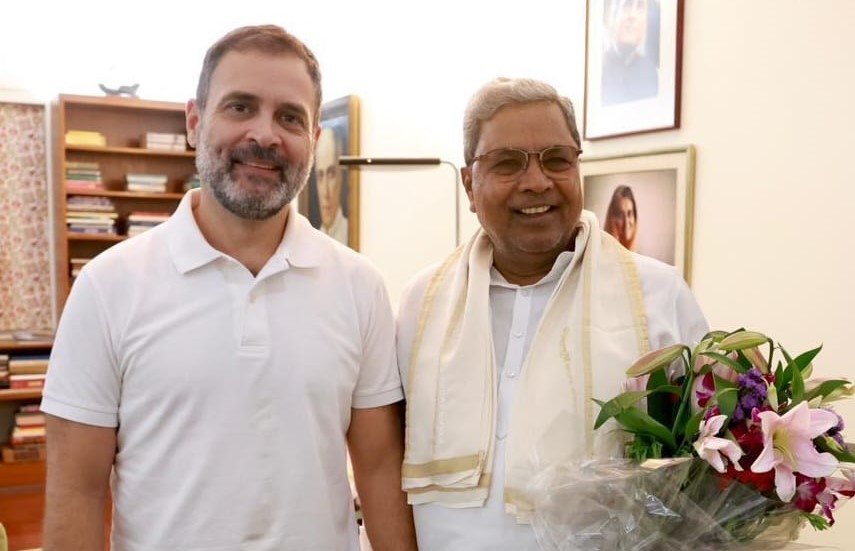 Bengaluru, Aug 5 (IANS) Karnataka Chief Minister Siddaramaiah and Tamil Nadu Chief Minister M.K. Stalin on Friday welcomed the decision of the Supreme Court in connection with issuing a stay on Rahul Gandhi's conviction.
CM Siddaramaiah said that the Supreme Court has upheld the freedom of expression as stated in the constitution. Rahul Gandhi has got justice and it is a victory for democracy.
He was speaking to the media after inaugurating a flower show at Lal Bagh today.
Meanwhile, the Tamil Nadu Chief Minister M.K. Stalin took to social media to welcome the decision.
"Justice prevails! Wayanad retains Rahul Gandhi! Welcome the Hon'ble Supreme Court's decision staying the conviction of dear brother Thiru Rahul Gandhi in the defamation case. This decision reaffirms our belief in the strength of our judiciary and the importance of safeguarding democratic values," he wrote.
SC on Friday stayed the conviction of Congress leader Rahul Gandhi in a 2019 defamation case over his Modi surname remark, restoring his status as an MP.
A three-judge bench of Justices B R Gavai, P S Narasimha and Sanjay Kumar said no doubt that the utterances were not in good taste and that a person in public life is expected to exercise caution while making public speeches.
"No reason has been given by the trial judge for imposing maximum sentence, the order of conviction needs to be stayed pending final adjudication," the bench said.
The top court was hearing a plea by Rahul Gandhi challenging the Gujarat High Court verdict which dismissed his plea seeking a stay on his conviction in a defamation case over his 'Modi surname' remark.