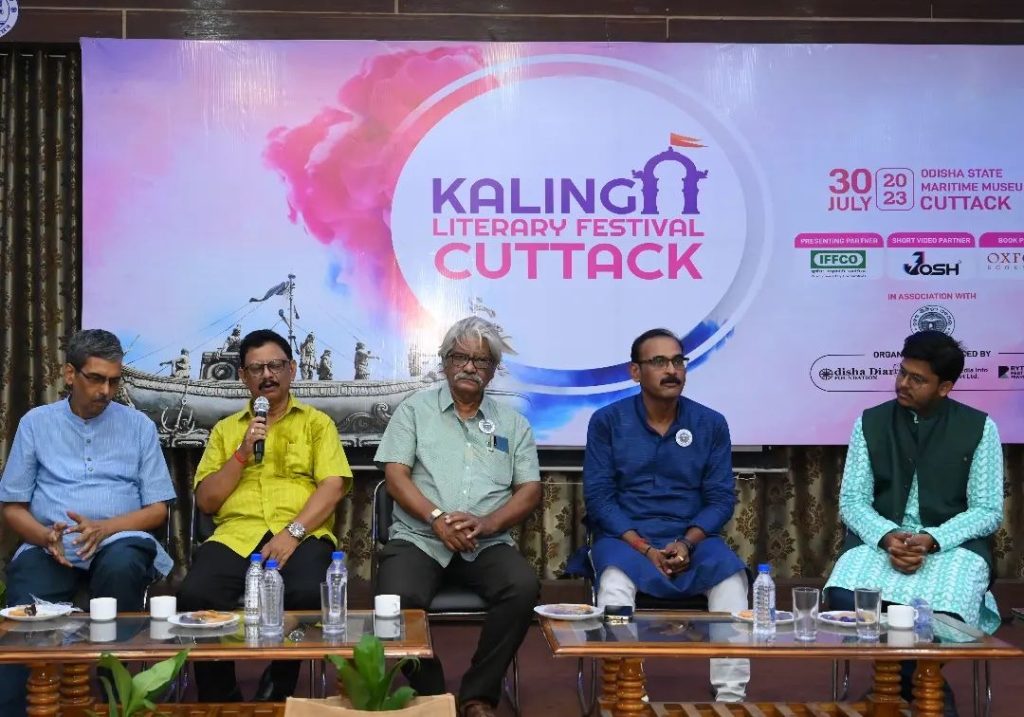 Cuttack, July 31 (IANS) The inaugural edition of the Kalinga Literary Festival (KLF) Cuttack that took place in the city witnessed a confluence of eminent writers, poets, speakers, journalists, politicians, and literary enthusiasts.
Organised in association with Cuttack Heritage Walks, Soumyaranjan Sahoo, the coordinator of KLF, during the inaugural ceremony shed light on the importance of the language, culture & history & diversity of Odisha as well as the significance of Cuttack as the cultural hub of the state. He also emphasized the efforts of KLF in promoting Odisha's contribution.
The inaugural session, titled 'Ekabinsha Satabdi ra Odisha re Sahitya, Sanskruti au Ayitiha ra Sahara, Cuttack' was moderated by Dipak Samantarai and featured Mayor Subhash Chandra Singh, MLA Mohammed Moquim, Prof Jatindra Nayak, Poet Amaresh Pattnaik, Chairman OFDC Shri Satyabrata Tripathy, and Soumyaranjan Sahoo. The panel delved into the legacy, history, culture, and folk traditions of the Silver City.
The next session, 'Reimagining Cuttack', saw Prof. Kharvela Mohanti and Dipak Samantarai discussing the city's history, anthropology, and antiquity. They touched upon the spirit of brotherhood among the city's inhabitants, which has been a hallmark of Cuttack for centuries. Prof. Mohanti proposed starting a light and sound show at the iconic Barabati Fort, bringing the city's history to life and advocated for the establishment of separate authorities for the River Bed Project. He emphasized the role of literature as a primary source of understanding the essence of Cuttack.
Another highlight of the event was the session with authors & journalists Sandeep Sahu and Kasturi Ray, who discussed their books, 'Madam President, Droupadi Murmu' and 'Droupadi Murmu, from Tribal Hinterlands to Raisina Hills'. The conversation, moderated by Prof. Jatindra Nayak, shed light on the extraordinary journey of India's second woman president.
The day culminated in a poetic extravaganza, with several eminent poets from Odisha presenting their poems in the session named 'Kabi ra Kabya re Kataka'. Dr. Sarojini Sarangi, Bijay Malla, Dipak Samantarai, Frederick Wright, Amiya Ranjan Mohapatra, Amaresh Pattnaik, Chimoy Jena, Suersh Nayak, Jnanee Debashish Mishra, Ranjita Nayak, and Anjuman Ara recited their poetry.