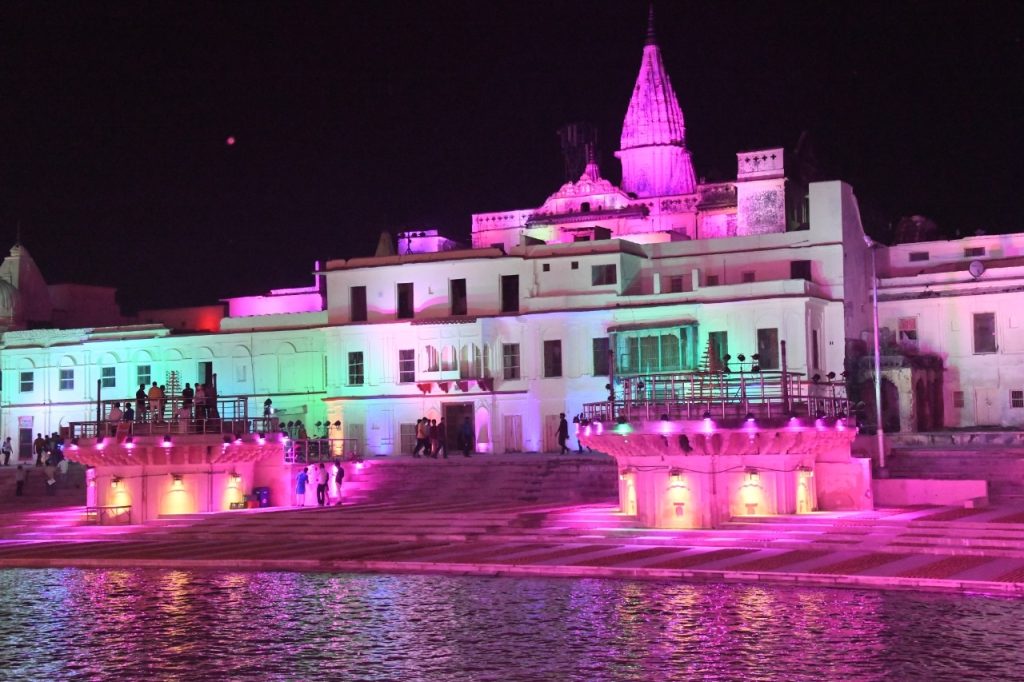 Lucknow, Sep 27 (IANS) Kashi and Ayodhya have emerged the favourite destinations for domestic tourists while Taj city — Agra — continues to be the most sought-after place in India for globetrotters.
Ayodhya's change of fate from a nondescript town to a preferred religious tourism destination has been clearly evident since 2021 when 1.57 crore domestic tourists visited the temple town, as per the tourism department.
As the Ram temple construction progressed in 2022, the domestic tourist footfall in Ayodhya also increased substantially.
Over 2.39 crore domestic tourists and 1,465 foreigners visited Ayodhya that year. The temple town had been on the priority list of the BJP government, which came to power in Uttar Pradesh in March 2017.
Meanwhile, Varanasi, referred to as the abode of Lord Shiva, saw a complete transformation on December 13, 2021 when Prime Minister Narendra Modi inaugurated Rs 339-crore Kashi Vishwanath Corridor project.
Before the inauguration, a total of 30,75,913 domestic tourists and 2,566 foreigners visited Varanasi in 2021. But in 2022, there was a huge increase in this number when Kashi registered a turnout of 7.11 crore domestic tourists and 83,741 foreigners, as per the official data.
Prayagraj, famous for the confluence of the Ganga, Yamuna and mythical Saraswati, is also among the favoured destinations for domestic tourists.
However, this is due to various religious congregations that take place in Prayagraj every year. In 2022, 2.55 crore domestic tourists and 1,895 foreigners visited the city.
Meanwhile, situated on the banks of the Yamuna, the mausoleum of love, the Taj Mahal, in Agra continues to be the most favourite destination for foreigners in India.
The city attracted 3,45,998 foreign tourists and 91,24,669 domestic visitors in 2022. Uttar Pradesh surged ahead of Tamil Nadu in 2022 to bag the number one position with visits of 31.791 crore domestic tourists, accounting for 18.37 per cent of the total domestic tourism in top 10 states.
Mukesh Kumar Meshram, principal secretary, tourism and culture, UP government, said, "With its rich history, diverse cultural heritage, and breathtaking landscapes, Uttar Pradesh continues to attract visitors not only from across the country, but also from all corners of the globe."