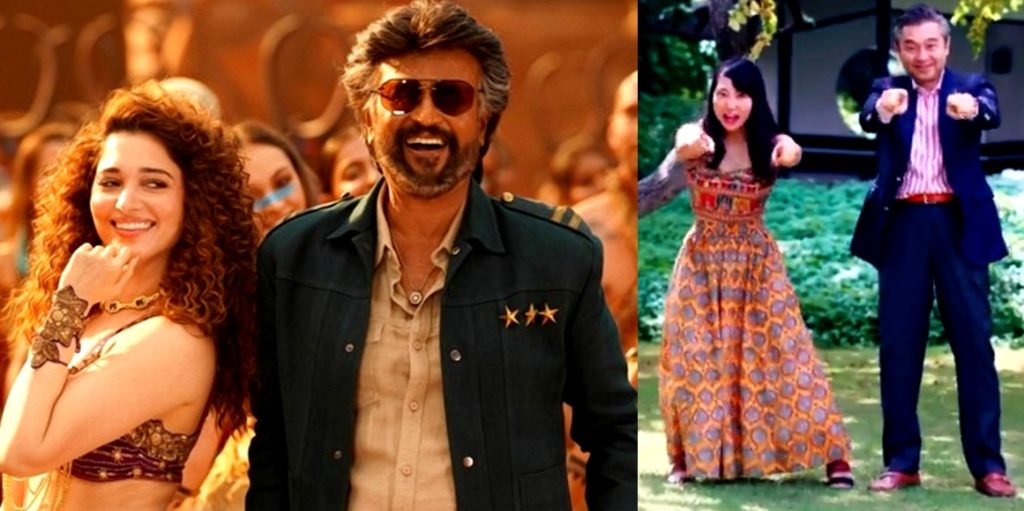 Mumbai, Aug 17 (IANS) The 'Kaavaala' song from the recent Rajinikanth-starrer film 'Jailer', which sees actress Tamannaah Bhatia exhibiting some killer moves, has become a rage with several Reel recreations. The latest to join the bandwagon is the Japanese Ambassador to India Hiroshi Suzuki.
Hiroshi recently took to his X account (erstwhile Twitter) to share a clip of him dancing to the song as he embraced the dance steps.
He collaborated with the Japanese YouTuber Mayo San for the dance performance which has now gone viral.
The video, 17 seconds in length, opens with Mayo San dancing the initial segment of the choreography, trying to imitate the steps by Tamannaah in the original composition.
Following this, the Ambassador integrates himself into the choreographic sequence, joining in the next step alongside Mayo San.
He wrote, "Kaavaalaa dance video with Japanese YouTuber Mayo san(@MayoLoveIndia. My Love for Rajinikanth continues…"
Suzuki then goes on to perform alongside a group, joined by the YouTuber. Furthermore, he emulated the distinctive style of actor Rajinikanth by flipping his glasses.
The video has clocked an impressive 500,000 views and more than 10,000 likes.
Talking about 'Jailer', the Rajinikanth-starrer is emerging as the box-office winner.
The film collected net Rs 210.65 crore on Day 7 of its release. Buoyed by Thalaiva's huge overseas fan following, the film's worldwide earnings have been pegged by the trade media at Rs 392.20 crore.
The film is getting some competition in North India from the Sunny Deol-starrer 'Gadar 2' but looking at the trends, the Rajini cyclone seems poised to sweep the box-office completely.