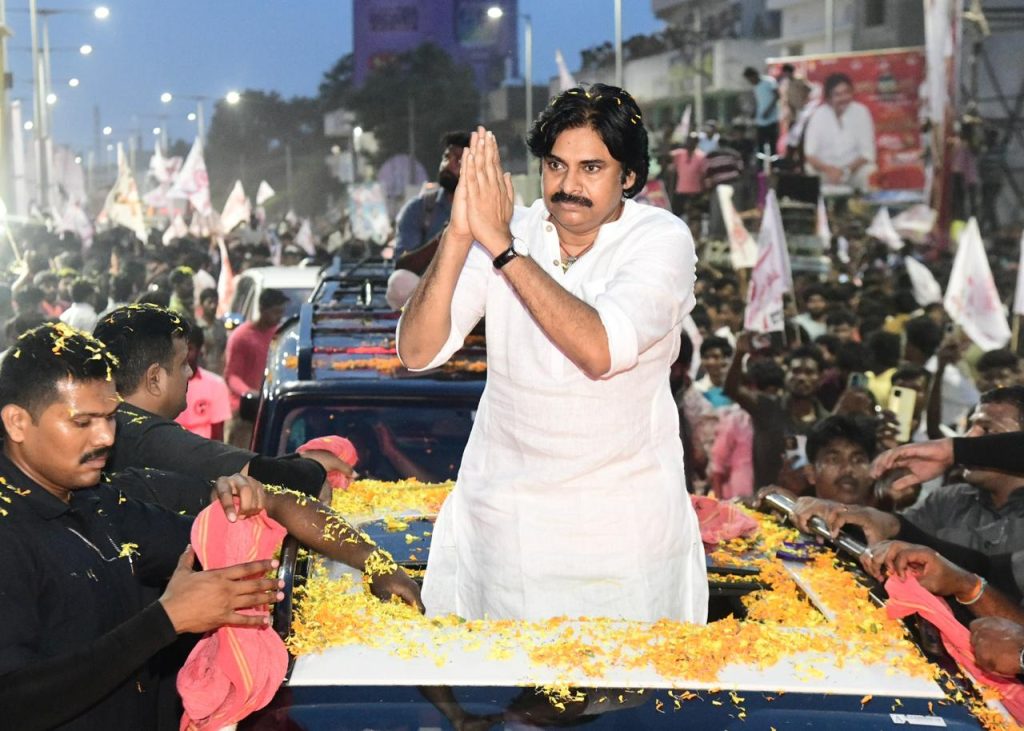 Amaravati, July 20 (IANS) The Andhra Pradesh government on Thursday accorded sanction to prosecute actor-politician Pawan Kalyan for his "defamatory" statement against the gram/ward volunteers and the government.
The state government issued a Government Order (GO), directing the Public Prosecutor to file a complaint in a competent court of law against the Jana Sena Party (JSP) leader for making baseless allegations against gram/ward volunteers and government.
The Public Prosecutor of the Department of Gram Volunteers/Ward volunteers and Village Secretaries/Ward Secretaries, has been asked to take immediate action.
The GO cites Pawan Kalyan's speech of July 9 at Eluru in which he stated that volunteers are the sole reason for the cause of missing 29,000 women, according to NCRB data in Andhra Pradesh.
"He further alleged that mainly single women are being targeted and information is being collected in the name of welfare schemes and the same is forwarded to anti-social elements, amounting to human trafficking. Further alleged that the volunteer system/network developed by the AP Government is involved in human trafficking and also said that volunteers who got complete data of people targeted women with financial difficulties and pushed them into trafficking. Out of the 29,000 missing women, only 14,000 women were traced by the police and remaining 16,000 women were untraced," reads the GO.
The GO mentioned that as part of decentralisation of administration to the village level following the footsteps of Mahatma Gandhi's Gram Swarajya, the Government of AP has taken an innovative policy decision by implementing village/ward volunteer system in the state with a noble objective of delivering the government services and benefits of the welfare and development schemes to the poor people at their doorsteps in a most transparent manner without any corruption or middlemen.
It noted that Pawan Kalyan's defamatory statements caused substantial damage to the reputation of the volunteer system as well as to the state government in the eyes of the public at large particularly caused insecurity feeling in the minds of the women in distress.
"Government after careful examination of the matter and in exercise of the powers conferred under Section 199 (4) (b) of the Code of Criminal Procedure, 1973, hereby accord sanction to the concerned public prosecutor to make a complaint before the competent court against Pawan Kalyan for making defamatory, derogatory and venomous statements."
Meanwhile, Pawan Kalyan said that he was not afraid of the cases. He said he was ready to go to jail. The actor politician wanted to know as to where the 23-point data collected by 2.5 lakh volunteers was being stored.