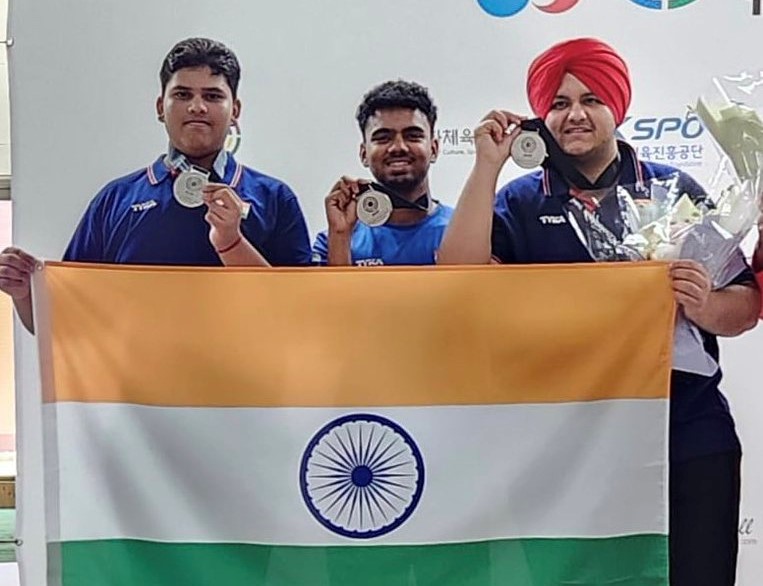 New Delhi, July 21 (IANS) The Indian trio of Sameer, Rajkanwar Singh Sandhu and Mahesh Anandakumar on Friday won silver medal in the men's 25m Rapid Fire Pistol (RFP) team event on day six of the International Shooting Sport Federation (ISSF) World Championship Juniors in Changwon, Korea.
The Indian colts totalled 1730 points to finish behind China's 1747, which equalled the existing junior world record in the event.
Mahesh also reached the final of the individual event, to finish sixth overall. He shot a solid 290 in the second rapid-fire round earlier in the day to log a total of 578 over two days of qualifying to claim the fifth qualifying spot in the individual Men's RFP, but could not get going in the final.
On the other hand, Sameer, who was in a good position at the end of day five, shot a round of 288 for a total of 576 to finish seventh, thereby missing out on a shot at a medal by a whisker.
Rajkanwar also ended qualification with 576 to finish eighth overall among contenders. China won gold in the individual event as well.