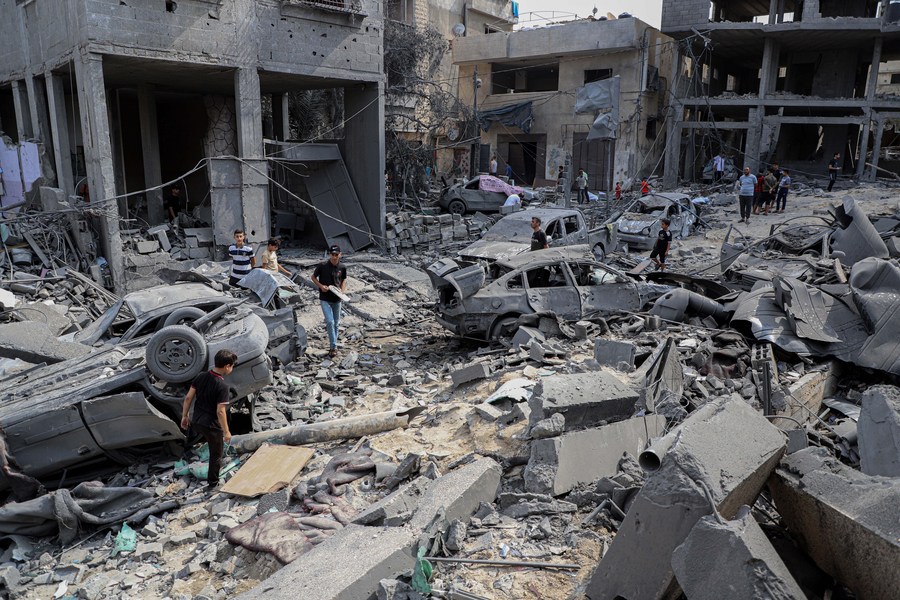 London, Oct 11 (IANS) Soldiers from a celebrated Israeli special forces unit are readying to rescue hostages shifted to Gaza, reports said.
The Sayeret Matkal, modelled on the British Special Air Service (SAS) regiment, has been placed on standby due to its expertise in hostage recovery, according to the Telegraph UK.
Its commandos were involved in previous Israeli rescue missions, including the famous 1976 Entebbe airport raid in Uganda, when its troops saved 100 Israelis from Palestinian terrorists, 9News reported.
But even with the Sayaret Matkal's elite soldiers and the Yamam special forces unit of Israel's national police to call on, bringing home the hostages safely is an extremely risky task.
Commanders of the Hamas military group claim they are holding at least 130 people, including non-Israelis, as human shields to deter Israeli attacks.
It is believed the locations of the hostages include tunnels and apartment buildings as well as military bases, 9News reported.
One glimmer of hope for Israel's government is that the large number of hostages means leaks about where they are being held will be likely, according to experts.
The locations of some of them may even be known by Israel.
But even with this information, casualties appear unavoidable, 9News reported.
"When you have 100 to 130 hostages, it's not easy to hide them. I believe we will find information about the locations," Avner Avraham, a former officer with Israel's Mossad intelligence service, said.
"But it's very complicated, very difficult. It will take time and we will lose people, unfortunately."
One scenario for a potential rescue mission is special forces units hunting the hostages and their captors, while Israel diverts Hamas' focus with a major ground invasion using conventional troops, 9News reported.
"The operations that we're going to see in Israel in my opinion will be conducted via the smokescreen which will be connected to the major offensive Israel is preparing for right now," Aaron Cohen, an Israeli special forces expert, told Fox News in the US.