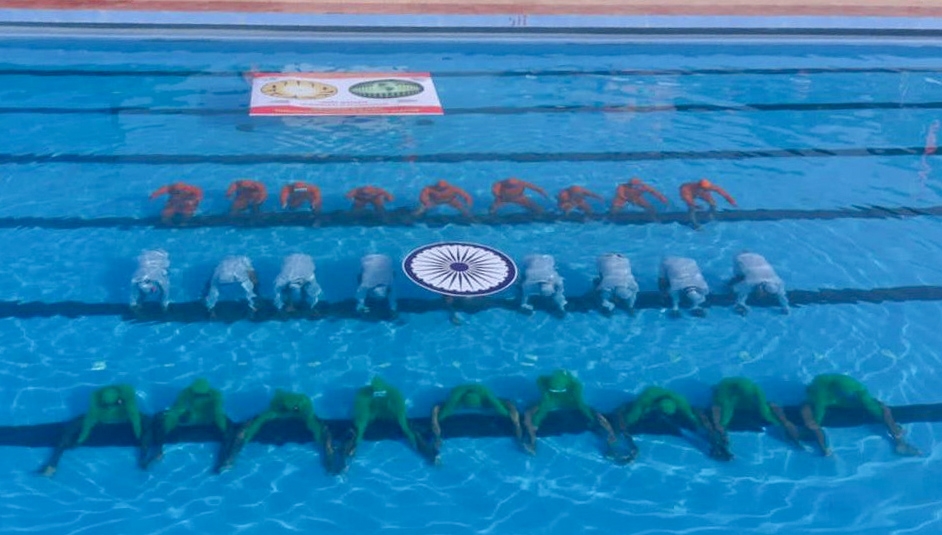 Thiruvananthapuram, June 21 (IANS) As part of International Yoga Day, the Indian Army at Pangode Military Station, organised a underwater Yoga session in Kerala.
In a captivating display of physical and mental agility, soldiers from various units, alongside local civilians, showcased their extraordinary abilities by participating in an awe-inspiring underwater Yoga session.
The underwater Yoga was performed by the well trained 'Amphibious Warriors' of Pangode Military Station under the guidance of expert Yoga instructor and free diver Jyothi Singh from Bond Water Sports Pvt Ltd.
This ground-breaking initiative brought together the timeless practice of Yoga and the invigorating environment of water.
The event aimed to promote holistic well-being, strengthen the mind-body connection, and demonstrate the military's commitment to embracing diverse approaches to physical fitness.
The underwater Yoga session exemplified the indomitable spirit and resilience of soldiers.