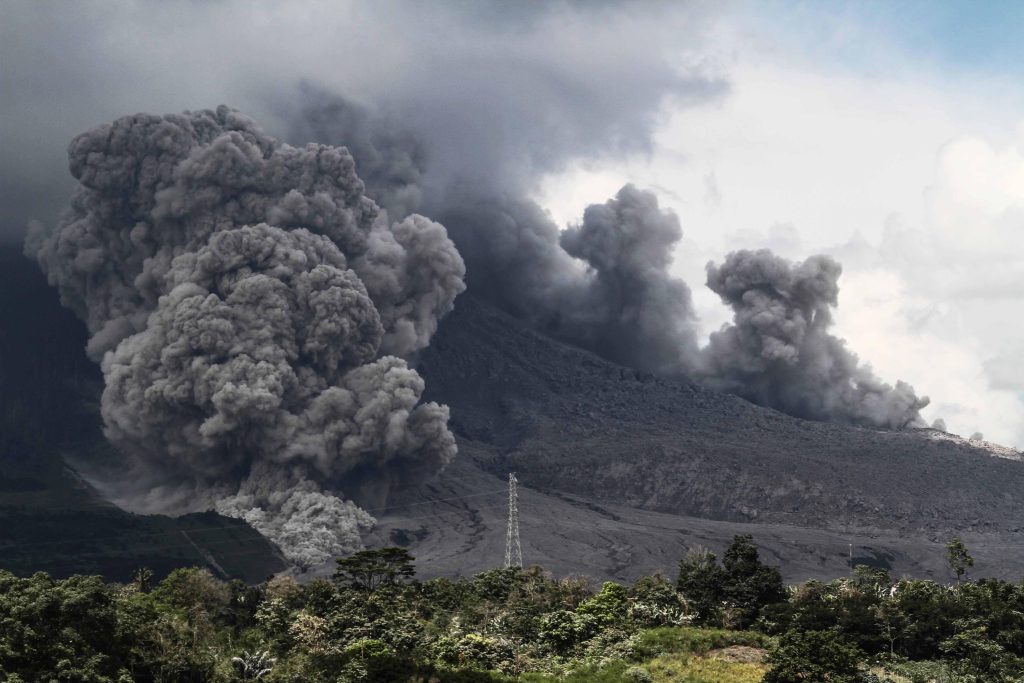 Jakarta, Oct 17 (IANS) The Ibu volcano in Indonesia's North Maluku province erupted on Tuesday, prompting authorities to warn locals and tourists to stay away from the area.
The volcano erupted at 1242 p.m.,spewing hot ash as far as 600 meters from the cratre, according to the Ibu Volcano Monitoring Post.
Ahmad Basuki, an officer of the monitoring post, said in a statement that the volcano's eruption spewed a column of thick, gray ash towards the east with a maximum amplitude of 28 mm and a duration of 57 seconds, reports Xinhua news agency.
"People who have outdoor activities are advised to wear nose, mouth and eye protectors when volcanic ashes fall," he added.
Standing as high as 1,377 meters above sea level, Ibu volcano is now in the second danger level, below the highest level of IV.