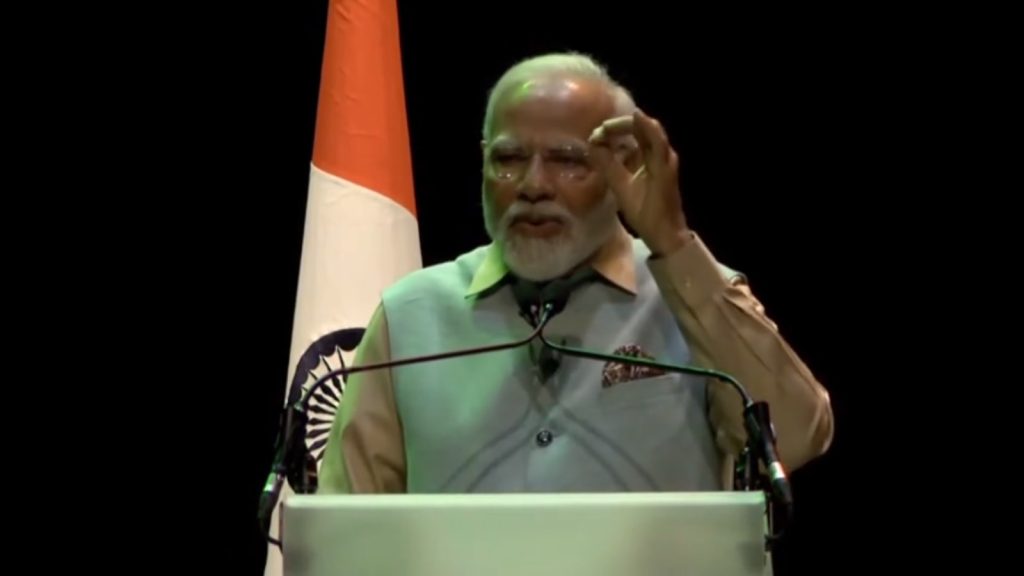 New Delhi, July 14 (IANS) Prime minister Narendra Modi said on Thursday that in today's times, the world is moving towards a new world order and India's role is changing rapidly.
Addressing the Indian diaspora in Paris on the first day of his two-day visit to France, the Prime Minister said, "Today the world is moving towards a new world order and India's role is changing rapidly. India is currently chairing the G20 and the entire G20 group is seeing India's potential."
He added that be it climate change, supply chains, counter-terrorism or counter-radicalism, the world is looking towards India.
Lauding the India-France relationship, the Prime Minister said that people to people connect is the strongest foundation of the partnership between the two nations.
"India and France are tackling many challenges of the 21st century. Therefore, at this crucial juncture, the importance of the strategic partnership between our countries has increased even more," Modi said.
The Prime Minister added that though he had visited France earlier too, this time his visit is special.
"Tomorrow (July 14) is France's National Day. I congratulate the people of France. I also thank the people of France for inviting me. Today, the French Prime Minister received me at the airport and tomorrow I will attend the National Day parade with my friend Emmanuel Macron. This is a reflection of the unbreakable friendship between India and France."
Modi arrived in Paris on Thursday on a two-day visit on the invitation of French President Emmanuel Macron.
On Friday, he will attend the Bastille Day parade, where he will be the guest of honour. The Prime Minister will also hold talks with Macron, and the deal to purchase 26 Rafale aircraft and three submarines is also likely to be finalised during his visit.