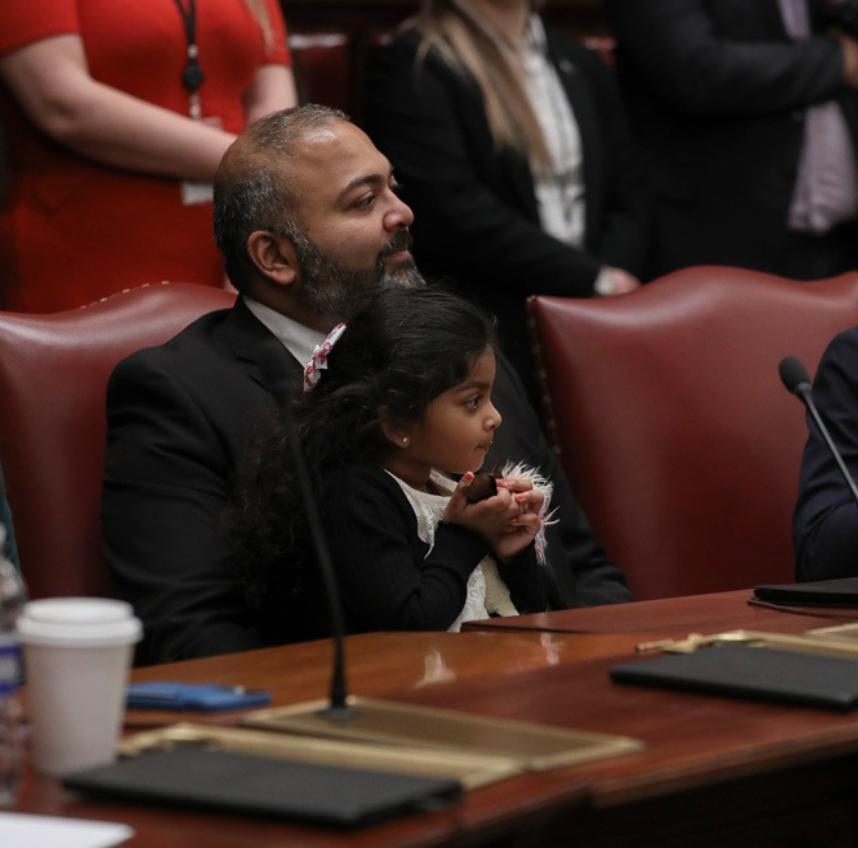 New York, July 27 (IANS) Indian-American New York State Senator Kevin Thomas has announced that he will be running for New York's 4th Congressional District as a Democrat.
Thomas, who became the first Indian-American in New York's history to serve in the State Senate, aims to unseat the incumbent Anthony D'Esposito in the 2024 election.
"My name is Kevin Thomas and I'm running for Congress to take back #NY04. In 2018, I beat a 40-year Republican incumbent, so I'm no stranger to a challenge. I'm ready to fight for our rights, tackle gun violence, and protect our democracy. Are you with me?" Thomas, who represents New York State Senate's sixth district, wrote on Twitter.
First elected to the State Senate in 2018, Thomas went on to beat long-serving Republican Kemp Hannon by a margin of about 50-49.
In a news release announcing his candidacy, Thomas said he will fight to stop property tax hikes, clean up drinking water, guarantee the right to an abortion under New York law, keep guns out of the wrong hands, and ensure affordable and safe neighbourhoods.
He will be entering a crowded 2024 Democratic primary for New York's 4th District, joining candidates Lawrence Henry, Sarah Hughes, Gian Jones and Patricia Maher.
Covering central and southern Nassau County, the 4th District is one of the wealthiest congressional districts in the country.
Thomas is currently the Assistant Majority Leader in the State Senate and also serves as Chairman of the Consumer Protection Committee.
He has also served as an appointee of the US Commission on Civil Rights to the New York State Advisory Committee.
Thomas immigrated to the US from Dubai when he was 10-years-old with his parents who hail from Pathanamthitta, Kerala.