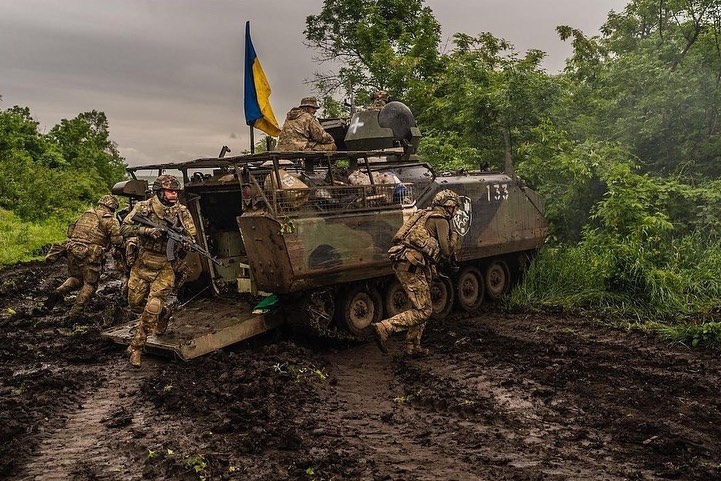 Yashwant Raj
Washington, Oct 8 (IANS) Indian-American lawmakers have been divided on military assistance to Ukraine, but are somewhat united in calling upon India to align itself with the US, choosing it over its long and historical ties with Russia.
"It's obvious that the United States would stand against Chinese aggression on the Line of Control (Line of Actual Control) far more than Russia or Putin would, and that we really need to press India to not be as dependent on Russian defensively and to be willing to condemn Putin's aggression in Ukraine, just like we would condemn Chinese aggression beyond the Line of Control (Line of Actual Control)," said Ro Khanna, one of the four Indian-American members of the House of Representatives, at a congressional hearing in March 2022, just days after India abstained on a UN vote to condemn Russian invasion of Ukraine.
India has since abstained in all Ukraine votes.
Ami Bera, another Indian-American lawmaker, was frustrated about India's purchase of Russian oil disregarding the US-led coalition's sanctions.
"Even worse, India is now reportedly looking to bypass international sanctions and buy Russian oil at a steeply discounted rate, potentially giving Putin an economic lifeline at a time when the Russian economy is reeling from international sanctions," he has said in a statement.
All five Indian-American lawmakers have condemned the Russian invasion of Ukraine and supported the military assistance to help Ukraine defend itself.
But two of them broke with the Joe Biden administration's "as long as it takes" stand.
In a joint letter written in October 2022 with other progressive members of the Democratic caucus called upon President Biden to focus more on the diplomatic effort to end the war.
Pramila Jayapal, chair of the progressive caucus, led the effort leading up to the letter; Khanna was among the other signatories. Indian-American lawmakers who did not sign were Bera and Raja Krishnamoorthi. The fifth, Shri Thanedar, became a member in 2023.
Jayapal withdrew the letter in the storm that followed its release. Khanna defended the letter calling it a "commonsense letter". But he has since dialed down his calls for India to condemn Russia in strong terms or curtail its oil purchases,
Krishnamoorthi has been aggressive on Ukraine, using the bully pulpit of the position of the Ranking Member of a committee of the House set up to focus on the US competition with China.
"This year, we celebrate with a heavy heart as our friends and allies in Ukraine continue to battle against Russia's vicious, imperialistic invasion," he said in September at an event to celebrate Ukrainian independence day. "I remain committed to standing with Ukraine."
Krishnamoorthi has not been critical of India for its stand on Ukraine unlike Khanna and Bera. But he did warn New Delhi to be careful of the weapons it gets from Russia.
"We don't want to be in a situation where for some reason, the Russians somehow have given technology that's compromised by the CCP to India or others that could be taken advantage of by the CCP," Krishnamoorthi said in an interview.
"I think there's just a very detailed conversation that's probably happening and should happen between our governments with regard to a whole range of technology now that we believe that it's critical to our collective security," he added.