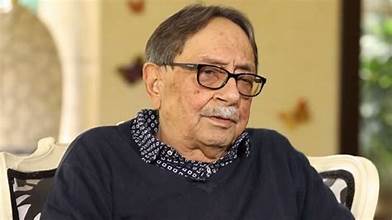 Sukant Deepak
Kasauli, Oct 14 (IANS) Stressing that Kashmir will continue to be a part of India despite the disturbances in the Valley, ex-RAW Chief and former advisor on erstwhile state of Jammu & Kashmir, A.S. Dulat, recalled his consistent meetings with separatists and Hurriyat leaders, and said that the only way forward to bring normalcy to Kashmir is through talks, patience and empathy.
Someone who has always opposed the abolition of Article 370 in the Valley, Dulat opines that everybody 'talks'.
"And what is the harm in talking with every stakeholder? Nobody is a permanent enemy — be it Pakistan or China. In fact, during Vajaypee's tenure, several rounds of meetings were held with Kashmiri separatists. So many would come to my home, and not safehouses in Delhi to discuss matters. Frankly, despite all their claims, even the Israeli intelligence agency Mossad talks with those they call their enemies. I was quite close to one of their chiefs, and he admitted that permanent peace can only be achieved on the table, and not the battlefield."
Talk to him about the several terrorists being killed in Canada and Pakistan, and the strong rumour in security agencies and media that RAW has been conducting these operations by following Mossad's playbook, and Dulat adds, "Well if you kill, do not suffer from the illusion that you cannot be a target. By the way, post the recent Hamas attacks, I would not really like to compare the two intelligence agencies. I think we are better."
Disclosing that the recent major terrorist attack carried out in Kokernag in Kashmir, the spymaster says that his former colleagues in the security service believe that they were supposed to coincide with the G20 programme there.
"Every major incident is an intelligence failure."
Speaking on the first day of the Khushwant Singh Literary Festival, Dulat said that if Prime Minister Modi announced statehood for Kashmiris during his visit there, he would be garlanded by the locals.
"He can be in an open jeep at the Lal Chowk, and there would be no security threat if he did that. Every local would welcome his move."
Dulat, who in his latest book 'A Life In The Shadows: A Memoir' (HarperCollins Publishers) has written extensively about the current National Security Advisor (NSA) Ajit Doval, says that the latter stopped talking to him long before he wrote on him.
"Just before Article 370 was revoked, he asked me on the phone about how to deal with Kashmir. Of course, I told him that we need to talk. His reply was: 'There have been enough talks, now is the time for the stick.' He has a very 'muscular' approach. But let me say this, he likes to be close to power. If Rahul Gandhi becomes the PM tomorrow, he would not mind working with him."