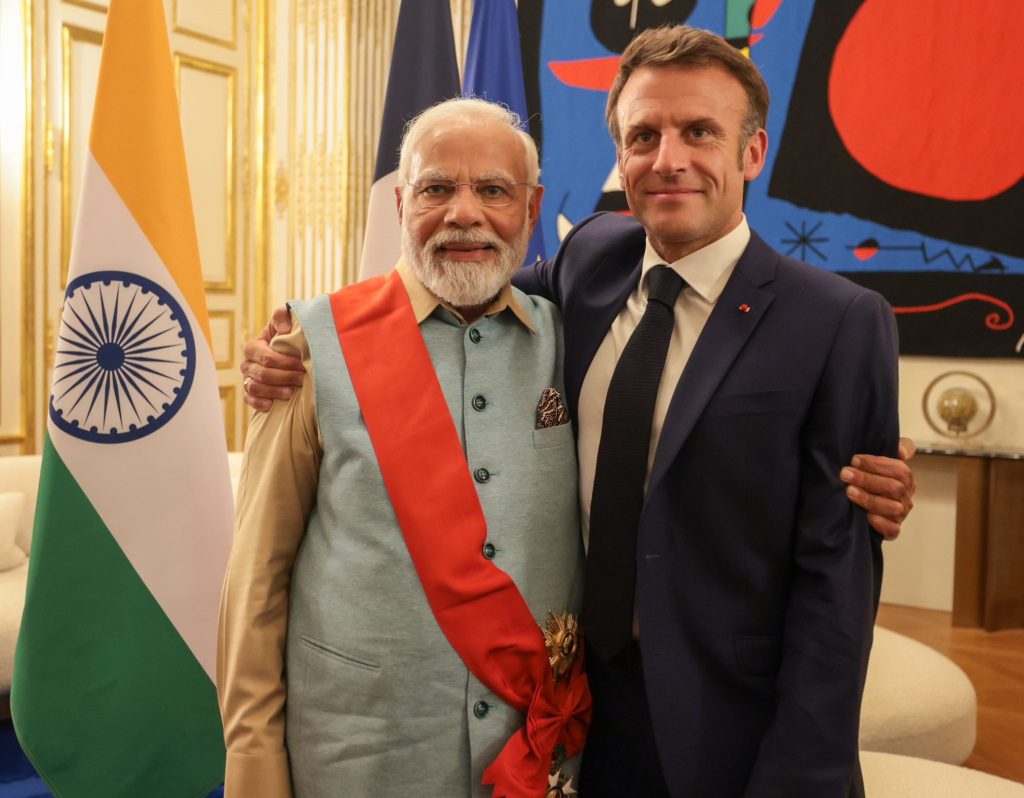 New Delhi, July 14 (IANS) India sees France as a natural partner in the country's developmental journey, Prime Minister Narendra Modi said in Paris on Friday.
During a joint press briefing with French President Emmanuel Macron after holding delegation-level talks at Elysee Palace in Paris, Modi said, "We are celebrating 25 years of our strategic partnership. We are making a roadmap for the next 25 years on the basis of the strong foundation of the previous 25 years."
Calling defence ties as the foundation of Indo-French relations, Modi said France is an important partner in the 'Make In India' and 'Aatmanirbhar Bharat' initiatives.
"Be it submarines or Indian naval ships, together we want to fulfil not just ours, but also the requirements of other friendly countries," Modi said.
The Prime Minister said that in the war against terrorism, India and France have always been together.
"We believe that strong actions are needed to stop cross-border terrorism and both the nations have agreed to enhance co-operation in this direction," Modi said.
Speaking on the Covid pandemic and the Ukraine crisis, Modi said that these have affected the world.
"Global South countries have suffered the most. It is a matter of concern. We believe that dialogue and diplomacy should be used to resolve all issues," the Prime Minister said.
He also said that India and France have a special responsibility in maintaining peace and tranquility in the Indo-Pacific region.
"As resident powers of the Indo-Pacific region, India and France are working on Indo-Pacific Cooperation Roadmap," he said.
The Prime Minister also informed that India and France have agreed to launch India's Unified Payment Interface (UPI) in France.
"We have discussed cooperation on small and modular nuclear reactors to take our cooperation in nuclear energy forward," Modi said.