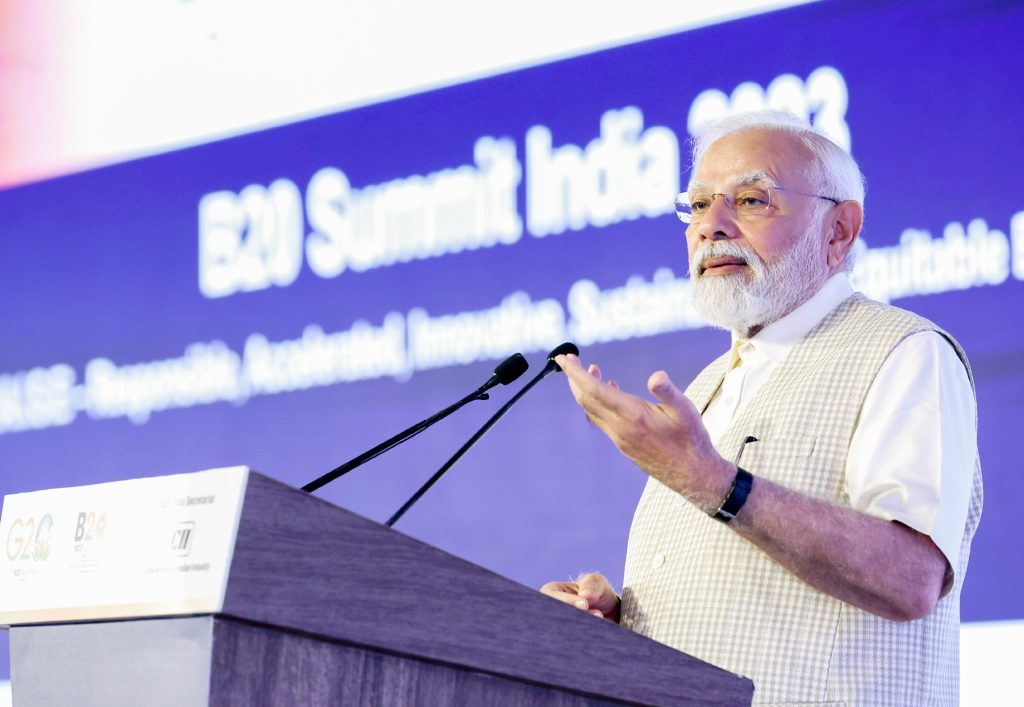 New Delhi [India], August 27 (ANI): Prime Minister Narendra Modi on Sunday said India is the solution for all problems and holds an important place in building an efficient and trusted global supply chain.
In his keynote address at the closing session of B20 Summit, 2023 in the national capital on Sunday, PM Modi recalled how India supplied vaccines beyond its borders and became the 'Pharmacy of the World' during the "once-in-a-century pandemic" — Covid-19.
"India holds an important place in building an efficient and trusted global supply chain," PM Modi, said referring to supply chain issues during the pandemic.
"When the world needed medicines, during the Covid pandemic, India, as the 'Pharmacy of the World', provided life-saving drugs to more than 150 countries. When the world needed a Covid drug, India enhanced production of its own vaccines to save the precious lives of millions across the globe," he said.
Advocating a sustainable approach to business, PM Modi said global businesses should understand that sustainability itself is an opportunity and a business model. He noted when lifestyle and business become pro-planet, problems are poised to decline.
During his opening remarks, PM Modi spoke about the success of the Chandrayaan-3 lunar landing mission, adding that the festive season has come early.
"The long festival season in India has been brought forward this year. During our festive season, not just our people but even our businesses are immersed in celebrations. This year, the celebration has started early, from 23rd August. We are celebrating the success of our maiden lunar landing mission — Chandrayaan-3," he added.
The three-day B20 summit started on August 25. The theme for the event this year is 'R.A.I.S.E – Responsible, Accelerated, Innovative, Sustainable and Equitable Businesses'.
The event this year logged the participation of over 1,500 delegates from 55 countries.
B20 Summit India brings policymakers, business leaders and experts from across the world to deliberate and discuss the B20 India Communique. The B20 India Communique includes 54 recommendations and 172 policy actions for submission to the G20.
The Business 20 (B20) is the official G20 dialogue forum with the global business community. Established in 2010, B20 is among the most prominent Engagement Groups in G20, with companies and business organisations as participants.
The B20 works to deliver concrete actionable policy recommendations to spur economic growth and development.