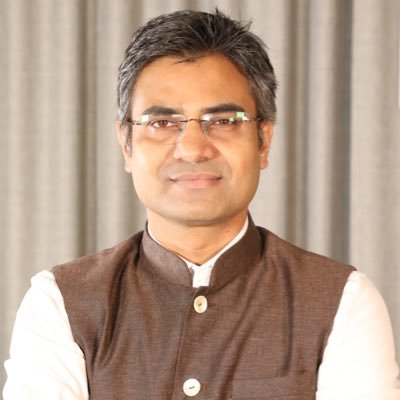 New Delhi, Sep 20 (IANS) Aam Aadmi Party MP, Sandeep Kumar Pathak, said on Wednesday that the basic reason for where India is today and where Pakistan is, that after Independence, India got Nehru as its first Prime Minister and Pakistan got Jinnah as the first Governor-General.
Pathak was discussing the successful soft landing of Chandrayaan-3 in the Rajya Sabha. Several MPs of different political parties remembered India's first Prime Minister Pandit Jawaharlal Nehru on this occasion. They praised Nehru for his contribution towards the space science and research.
Rajya Sabha MP, Jawhar Sircar (TMC), said, "I begin with the great contribution of Pandit Nehru to the whole episode, to the whole journey. As a Indian, no one can deny the immense contribution of the man who introduced scientific temper to India."
Sircar said, "How can some one say that Ganesha's head was placed by plastic surgery. We had his Chaturthi yesterday, we believe in greatness of Ganesh. But how can you say his head was placed by plastic surgery."
"How can you talk of stem cell science bringing in particular large section in Mahabharat. We have to keep both — faith in something and a strong belief in rationality. Personally, I don't find any great conflict between a faith in something and rationality."
"As a Indian I can move along with a faith and I can also move along with rationality, but I would not ever like to see the day when faith, superstition and backwardness trample upon the truth of science. We have the science minister who said we reject the Darwin, another minister who said we reject Einstein," he added.
He said that "as a Indian we take immense pride in the Chandrayaan mission, immense pride in the scientific achievement achieved from India. When we talk the hole journey of Chandrayaan, it span for over 6 decades from today."
"Numerous individuals contributed to it. Today it is the time, when we need to remember them. We need to celebrate the moment but we also need to remember our history," he added.
He said, "The man who introduced all forms of scientific research, Vikram Sarabhai. We have come to a new House (new Parliament) and there should be a new approach. Vikram Sarabhai, Homi J. Bhabha, Abdul Kalam — these are the ones took us to where we are." He also remembered late Satish Dhawan.
A.D. Singh (RJD) also praised Pandit Nehru for his contribution to scientific temperament and infrastructure in the country. Abdul Wahab (IUML) from Kerala said that "I congratulate both Pandit Nehru and Narendra Modi for their contribution."