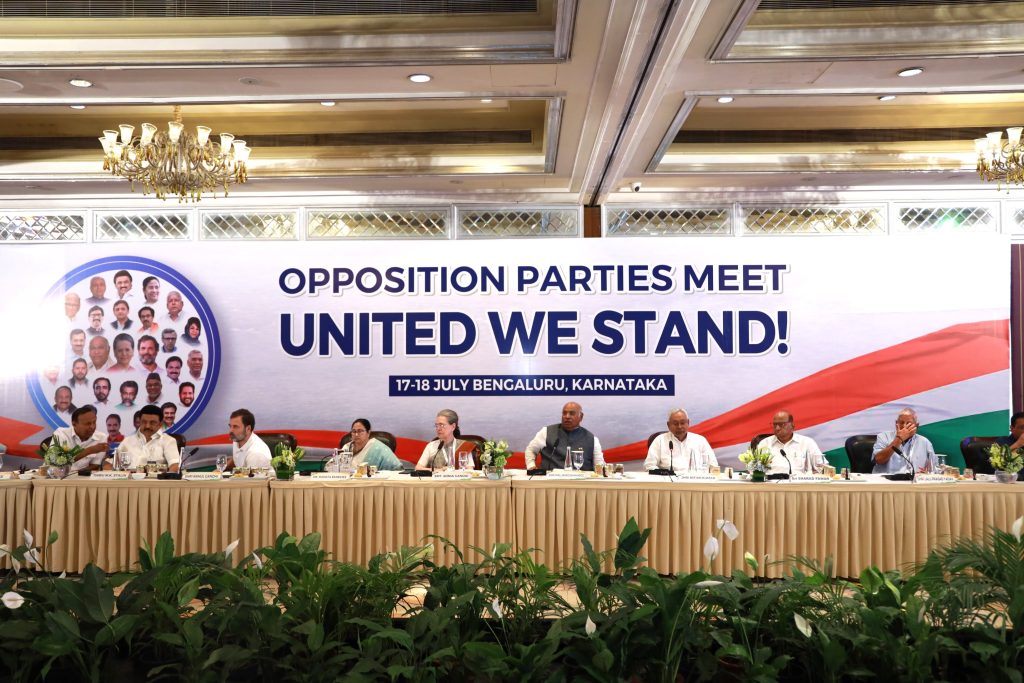 New Delhi, July 27 (IANS) The third meeting of the opposition parties of Indian National Developmental Inclusive Alliance (INDIA) will be held in Mumbai on August 25 and 26, sources said on Thursday.
According to sources, the meeting will be held for two days in Mumbai which will be attended by all the 26 parties of INDIA bloc.
The second meeting of the opposition meeting took place in Karnataka's Bengaluru on July 17 and 18.
The name 'INDIA' was decided during it's second meeting which was attended by 26 opposition parties.
The venue, Mumbai, for the third meeting was also decided during the same meeting in Bengaluru, which was also attended by former Congress president Sonia Gandhi.
The 26 opposition parties led by Congress have been trying to forge alliance ahead of the crucial 2024 Lok Sabha elections to take on the BJP.
The first meeting was held in Bihar's Patna on June 23.