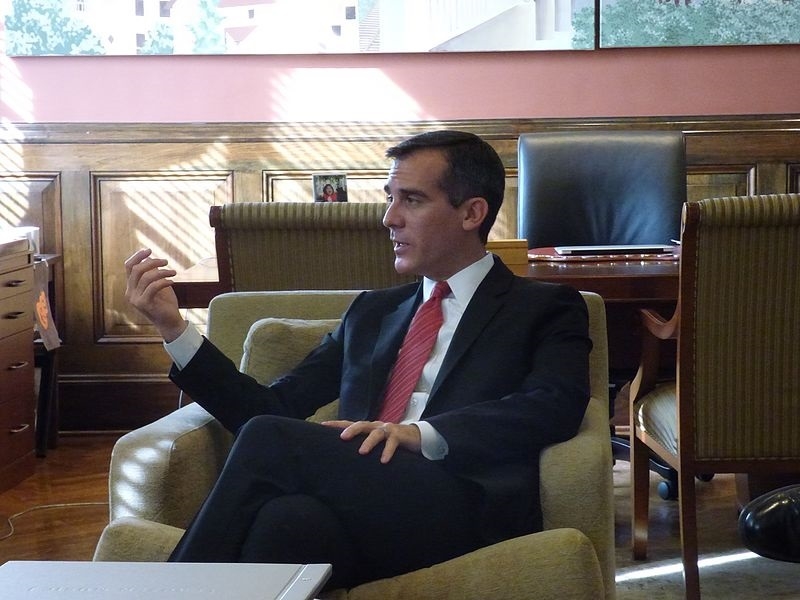 New Delhi, June 28 (IANS) Prime minister Narendra Modi's US visit has showed that India-America partnership is accelerating at a breathtaking speed, US Ambassador Eric Garcetti said on Wednesday.
Addressing an event at IIT Delhi, Garcetti said, "The Prime Minister's official state visit crystallised that our partnership is accelerating at a breathtaking speed and is having undeniable impact. This raises an interesting challenge. In so many areas, we're cooperating more closely than some ever imagined we could."
In his address, the US Envoy also said that the projects and transformative initiatives announced during Modi's visit will not only benefit the two countries, but the world as well.
Garcetti said India and the US have the power to ensure peace and stability in the Indo-Pacific and beyond.
"We have a future of boundless opportunities. We can stand together against coercion, we can stand together for peace," he said, elaborating extensively on the significance of the world's two leading democracies working together.
The US Ambassador also underlined the importance of expanding India-US partnership in the area of critical and emerging technologies.
He said it is time for India and the US to raise the ambition further and work towards realising it.
"We are going to unlock the true potential of India-US relationship," he added.
Globally, just like Los Angeles (Garcetti's home city), the United States has shown time and again that through imagination, great spirit and hard work, dreams can come true, the Envoy said.
"But I don't need to convince anyone here about this. India is also a place where dreams become reality every day. After all, in India, a young boy selling tea grew up to lead his country on the global stage (referring to Modi). In India, a Santhali teacher rose to become President of her country (referring to President Droupadi Murmu)," he said.
"Today, India is improving lives and pulling people out of poverty through its transformative technology. Our countries have so much in common because the Indian dream and the American dream are two sides of the same coin — we share the same vision," Garcetti noted.