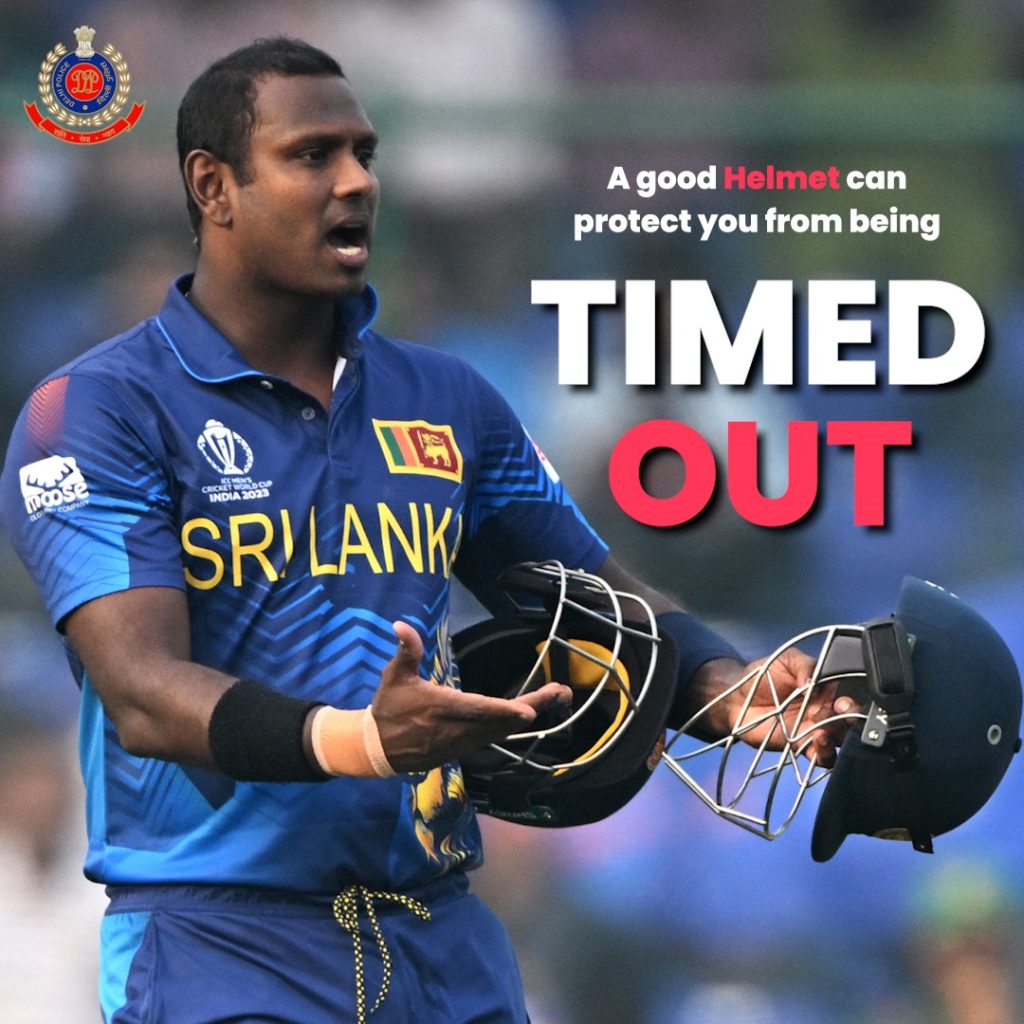 New Delhi, Nov 8 (IANS) In a creative and cricket-inspired tweet, Delhi Police have sent out a friendly reminder to the citizens of the national capital on the importance of wearing helmets while riding two-wheelers.
The tweet by Delhi Police, posted on their official X account accompanied by a picture of Sri Lankan cricketer Angelo Mathews, read, "Delhitees! we hope now you have understood the importance of a 'HELMET'."
"A good helmet can protect you from being timed out."
On Monday, Mathews earned a rare distinction by becoming the first player ever to be 'timed out' in international cricket during Sri Lanka's ICC World Cup match against Bangladesh at the Arun Jaitley Stadium here.
After Bangladesh captain Shakib Al Hasan dismissed Sadeera Samarawickrama midway through Sri Lanka's first innings, Mathews entered the field only to find that the strap of his helmet was broken. While he waited for a replacement, Shakib appealed and Mathews was given out.
As per Rule 40.1.1, after the fall of a wicket, the incoming batter must, unless 'time' has been called by the umpire, be ready to receive the ball, or for the other batter to be ready to receive the next ball within '2 minutes' of the dismissal. If this requirement is not met, the incoming batter will be given out, 'timed out', if the opponent appeals.
According to the Ministry of Road Transport and Highways' annual report of accidents, in 2022, a total of 50,029 persons were killed who were not wearing helmets, of which 35,692 (71.3 per cent) persons were drivers and 14,337 (28.7 per cent) were pillion riders.