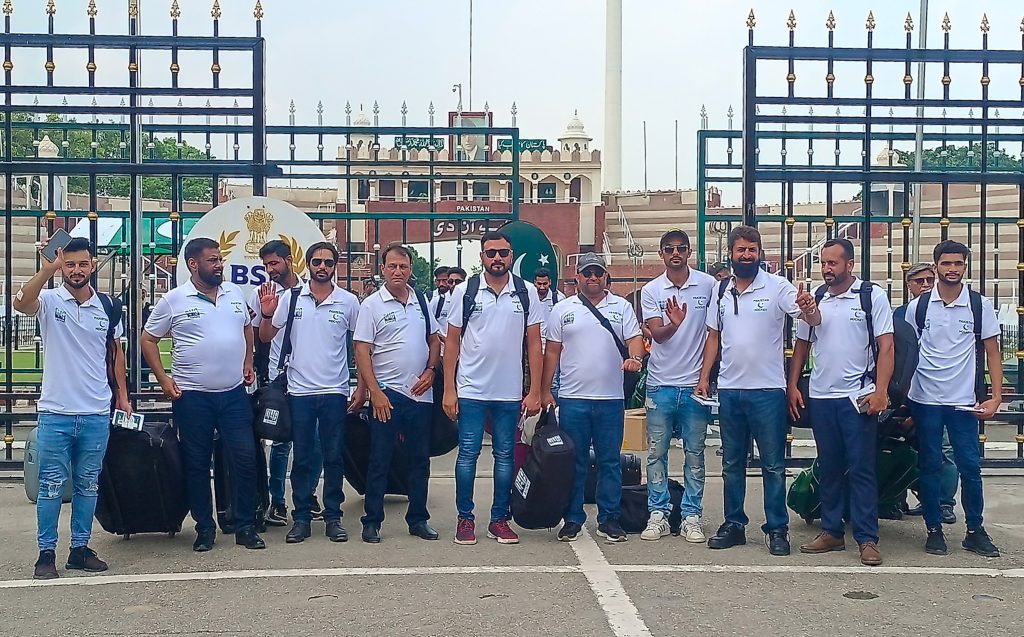 Mumbai, Aug 14 (IANS) With Pakistan scheduled to host one of the Olympic Qualifying Events for Paris 2024, India may have to visit the country if the team fails to grab a direct berth from the Asian Games in Hangzhou, China.
Pakistan is set to host an international hockey event after nearly 19 years and eight teams will compete in Lahore from January 13 to 24 next year. The event in Lahore will offer three berths to the Paris Olympic Games next year.
With this scenario in mind, Hockey India secretary general Bhola Nath Singh has said that if the Pakistan hockey team can visit India for the Asian Champions Trophy in Chennai, which ended on Sunday, the Men in Blue should also be allowed to cross the border to play hockey there.
"The Pakistan team has come here to play then why can't we (go there)? Sports Minister is very clear on this that there will be no hindrance to tournaments like this. Cricket is cricket and hockey is hockey," Bhola Nath Singh said in a press conference.
"If needed I will speak to the government after all it is a question of the Olympics. I don't think there will be any hindrance to this. The rest is up to the Pakistan government and how they organize a tournament. How is the security there?" said Bhola Nath Singh.
India had last visited Pakistan in February 2006 for the 8th Indo-Pak hockey series to play three matches in Lahore, Faisalabad and Rawalpindi. The teams have since then played only in FIH events in India — the World Cup in New Delhi in 2010, the Champions Trophy in Bhubaneswar in 2014 and the Asian Champions Trophy in Chennai this year.
Bhola Nath Singh's statement has stirred the hornets' nest in India as there has been a lot of opposition to any bilateral sporting exchanges with Pakistan.
On Monday, former FIH and IOA president Narinder Batra blamed current FIH chief Tayyab Ikram for the International Hockey Federation picking Pakistan as the host of an important event like Olympic Qualifiers.
Batra alleged that Pakistan "as a matter of their State/government Policy Recruit's, trains, gives weapons, and exports terrorists and human bombs across the world & India is facing it since late 1970's."
He had also raised the same issues when Pakistan was picked as host and reiterated it after Bhola Nath Singh made his comments on the sidelines of the Asian Champions Trophy in Chennai.